Photos of Wigan
Photos of Wigan
Album Contents
Album Contents
Wigan Album
King Street & King Street West, Wigan
9 Comments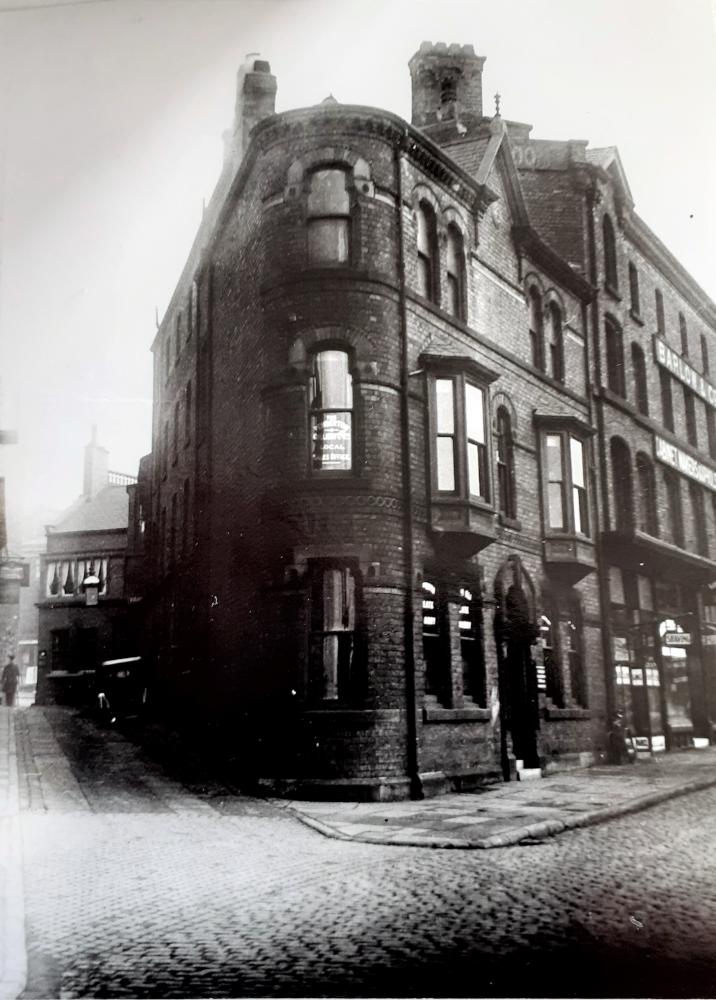 King St West.
Photo: RON HUNT
Views: 581
Item #: 33852
Photo taken 1930's?
Comment by: Edna on 22nd June 2022 at 22:34
This looks like a scene from a Sherlock Holmes film.It doesn't look like Wigan. That was my first thought, when I saw it.
Comment by: Veronica on 23rd June 2022 at 08:12
It still looks a grand red bricked building today even with tree branches growing from the roof.
I'm not sure who or what's inside it but there's a railed gate in front of one of the doorways a bit further along near the bus stop.
I sometimes catch the bus there if the train is cancelled or delayed.
Comment by: RON HUNT on 23rd June 2022 at 09:21
Looks like a commissionaire stood outside the PRINCES CINEMA ?
Comment by: Veronica on 23rd June 2022 at 09:45
They did things differently then didn't they Ron, uniformed men at the doors of the pictures. It's horrible what they've done to that picture house now. It was a beautiful white marble building at one time(faux or otherwise) Unfortunately it's was starting to become run down by the sixties.
Comment by: Veronica on 23rd June 2022 at 11:13
Was the end premises a pub/ hotel.? I can't make out the lettering on the windows. Anybody know?
Comment by: Tom on 23rd June 2022 at 15:18
Is that the Clarence top right , been ruined like the rest of wigan
Comment by: CJAlan on 25th June 2022 at 07:38
The former picture house was the Princes Nightclub for many years in the 1990s & early 2000s. I think it has been reopened under other names in recent times, but the inside looked extremely shabby and run down the last time I was in which was at least a decade ago. I think it may be closed now, unless someone can put me straight.
CJAlan, the inside of the Prince's was " extremely shabby and run down" when it functioned as a cinema, at least 60 years ago.

I remember someone used to come round with one of those old fashioned pump sprays to deflea the seats.
Comment by: RON HUNT on 25th June 2022 at 18:47
The PRINCES CINEMA was the coldest cinema in Wigan... Along with, the Empire, Pavillion, and Palace it was a cinema you NEVER TOOK a girl on your first date. To impress it was the RITZ or COURT