Photos of Wigan
Photos of Wigan
Album Contents
Album Contents
Wigan Album
MOUNT ZION CHURCH PEMBERTON
3 Comments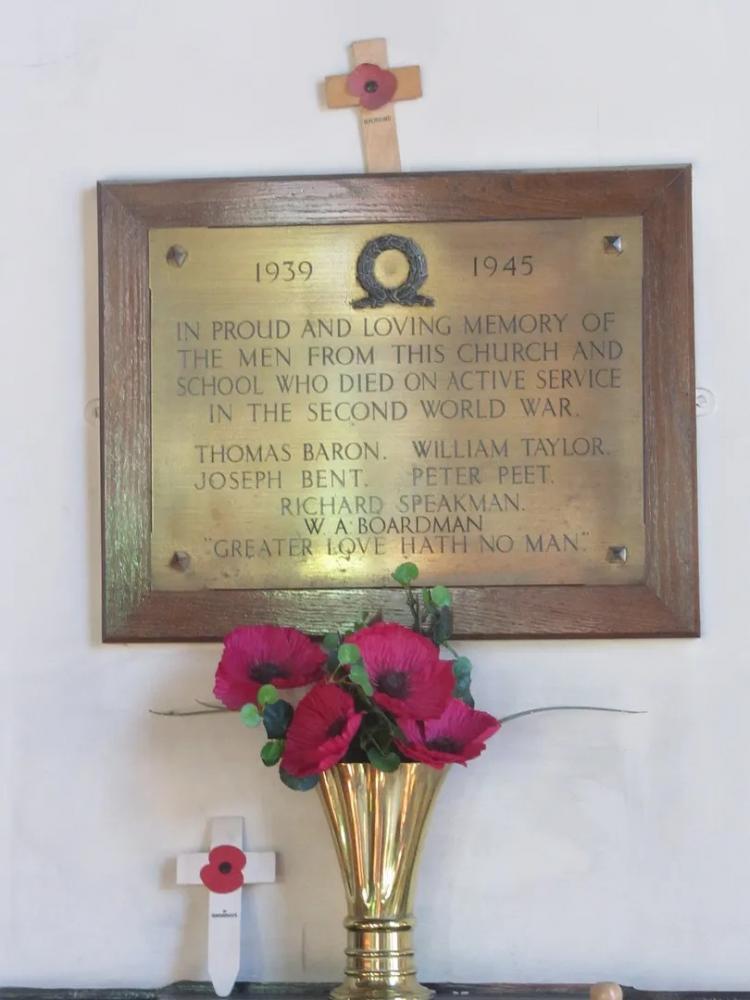 WW2 MEMORIAL
Photo: RON HUNT
Views: 301
Item #: 33734
WW2 MEMORIAL IN THE CHURCH.
An interesting memorial, in that at some stage, the name WA Boardman has been inscribed beneath the original five names - this man is the same as William Taylor, one of the original five recorded. His parents wished him to be commemorated with the family name, rather than the one he fought under.
Comment by: RON HUNT on 13th May 2022 at 23:28
Well David that is strange and unusual. Thanks for that information.
Comment by: Rev David Long on 14th May 2022 at 09:16
Sorry - I've not put that as well as I might: He was originally listed under his family name of Taylor - presumably his (adoptive?) parents' surname, but his actual surname was Boardman, and that's the name he fought under and is listed by the War Grave Commission and on other Memorials (Wigan Cenotaph and St John's Pemberton). That's also the name he used when getting married. Perhaps WA Boardman was added here after his parents died. They may have been in the Mount Zion congregation, so had him commemorated there as they wished - but his wife, as next-of-kin, would presumably have submitted his name to Wigan and St John's as she wished - and then asked Mount Zion to add his name as she wished. There may be family members who know better....