Photos of Wigan
Photos of Wigan
Album Contents
Album Contents
Wigan Album
Leigh
4 Comments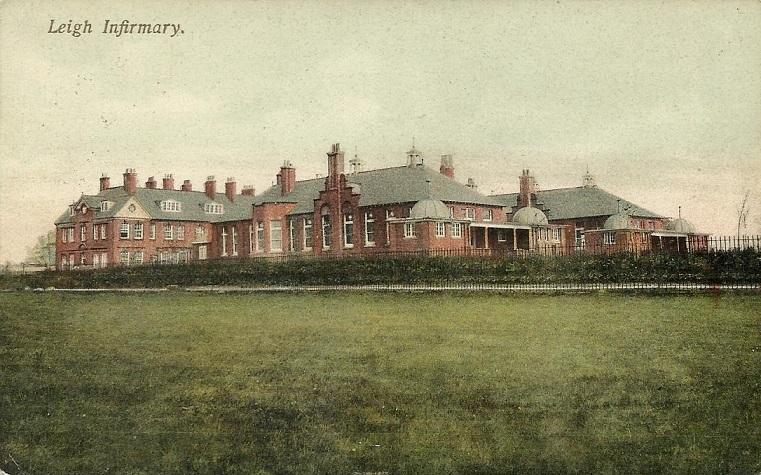 Leigh Infirmary
Photo: Cyril
Views: 299
Item #: 33728
Leigh Infirmary, The Avenue, Leigh. The site for the building was a gift from Lord Lilford of Atherton Hall, and the building which was financed by a legacy from Miss Elizabeth Farnworth and other subscribers was completed in 1906. On the announcement of the First World War a ward was allocated for the treatment of the impending military casualties, and in 1948 along with others it too joined the National Health Service.
Comment by: Cyril on 12th May 2022 at 20:59
It looks that the photo was taken from where the car parks are now and long before the houses on The Avenue were built. Obviously other wards and departments were added on to the main building as they became to be needed so this photo, although still recognisable, looks very different from today. The buildings with domes annexed off the wards look to be day rooms with verandas and possibly for patients with TB, maybe?
Comment by: Edna on 12th May 2022 at 22:02
Nice photo Cyril.It looks unrecognisable with all the land surrounding it.
Comment by: Steve on 13th May 2022 at 20:25
A pity it lost its Accident And Emergency facility !
Comment by: Cyril on 13th May 2022 at 21:55
Too right Steve from Leigh to go to the A&E at either Wigan or Bolton is a long way, and especially so with someone clutching their chest.