Photos of Wigan
Photos of Wigan
Album Contents
Album Contents
Wigan Album
WALLGATE STATION
8 Comments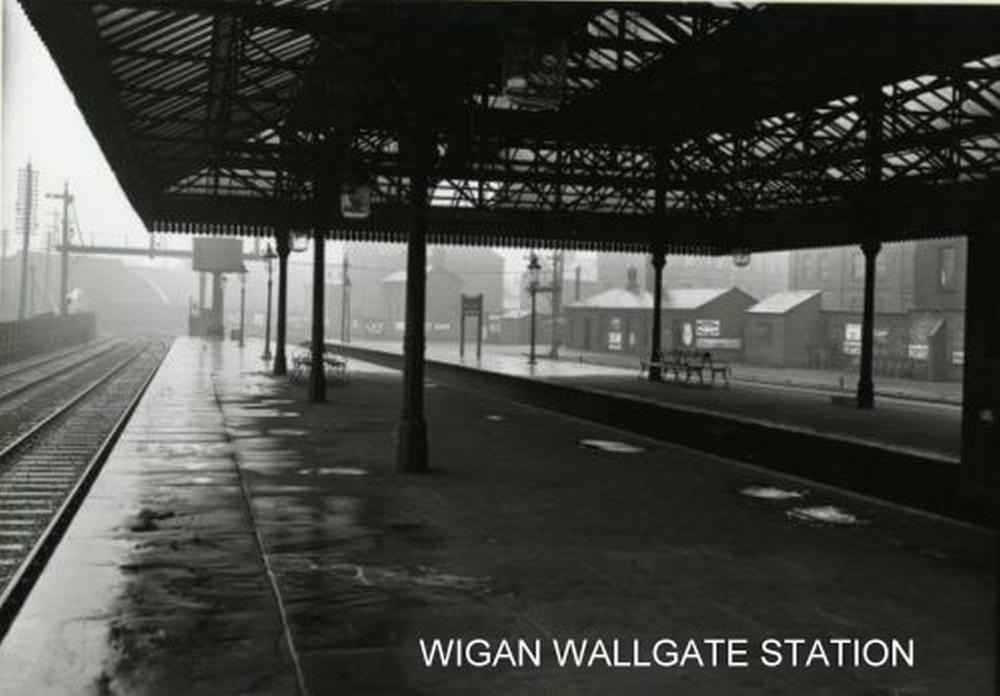 A MISERABLE WET WALLGATE STATION
Photo: RON HUNT
Views: 473
Item #: 33706
CAN ANYONE PUT A DATE TO THIS PHOTOGRAPH?
Comment by: Veronica on 5th May 2022 at 19:55
I was only thinking the other day how dark it used to be with the overhead roofing. It's a lot lighter these days.
( But it still looked like a proper old fashioned railway station then).
Comment by: George (Hindley) on 5th May 2022 at 22:12
Have they built that cafe on the platform yet?
Comment by: Dennis Miller on 6th May 2022 at 06:24
I do know the original station was further to the south, looking at the photograph I cannot place it. Is this the original station?
Comment by: Dennis Miller on 6th May 2022 at 06:26
I do apologise, I should have said West, not south.
Comment by: English Electric on 6th May 2022 at 08:25
Wallgate's semaphore signals (one is visible on the left) were replaced with colour lights by the LMS in 1941, so picture must be pre-WW2.

Surprised (well, not really - they built things properly in the Victorian era) to see that overall roof extended all the way to the bay platform at the western end. On the odd occasion I've caught a train from that bay platform, it always felt like a long walk from the ticket office steps.
I would hazard a guess at the 1950s just from the "feel" of the photo.
Comment by: Jarvo on 6th May 2022 at 12:41
Taken in the thirties. A wonderful evocative photograph. Notice how clean everything is, and not a weed to be seen on the permanent way. I can smell the coffee coming from the refreshment room...
Comment by: AP on 7th May 2022 at 21:47
This is the third station.
The second was a little further West.
The original, rather further to the East.