Photos of Wigan
Photos of Wigan
Album Contents
Album Contents
Wigan Album
Ince
5 Comments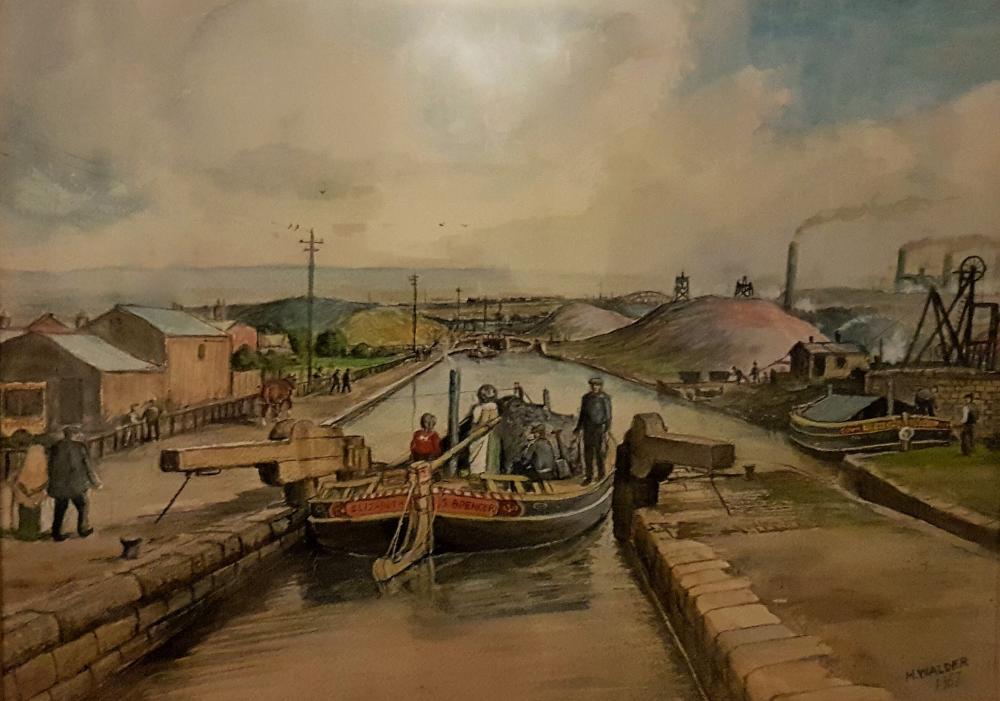 Unseen Harry Walder Painting - Ince
Photo: Tim Cooke
Views: 812
Item #: 33482
I took this photo of an original Harry Walder in a house I was doing a job in a few years ago. The owner kindly let me take an image of it, then I subsequently lost it in an old computer!

The painting is dated 1987.

The Spencer family who commissioned the painting, their surname was painted on the rear of the barge.
I presume the Kirkless Iron Works were behind the 'Rabbit Rocks' .
Rose Bridge Colliery would have been to the right of the canal.
Comment by: Tim Cooke on 5th January 2022 at 16:23
Sorry for the date typo. Its dated 1967
Comment by: RON HUNT on 5th January 2022 at 18:22
Must be a ONE OFF? Has anyone got a painting of a WALKING DAY? Only seen one once in a charity shop. Wish I had bought it as my wife is looking for one..
Comment by: j p on 8th January 2022 at 14:38
remember the scenery at the back of the painting how its changed . we would walk through the grey hills over the stone bridge on our way to rose bridge school in the 60s
Comment by: j p on 8th January 2022 at 14:45
remember the scenery at the back of the painting how its changed . we would walk through the grey hills over the stone bridge on our way to rose bridge school in the 60s
Great picture Tim of the canal in higher ince with the pits and the iron bridge top right I have some Harry walder prints myself