Photos of Wigan
Photos of Wigan
Album Contents
Album Contents
Wigan Album
Station Road, Wigan
11 Comments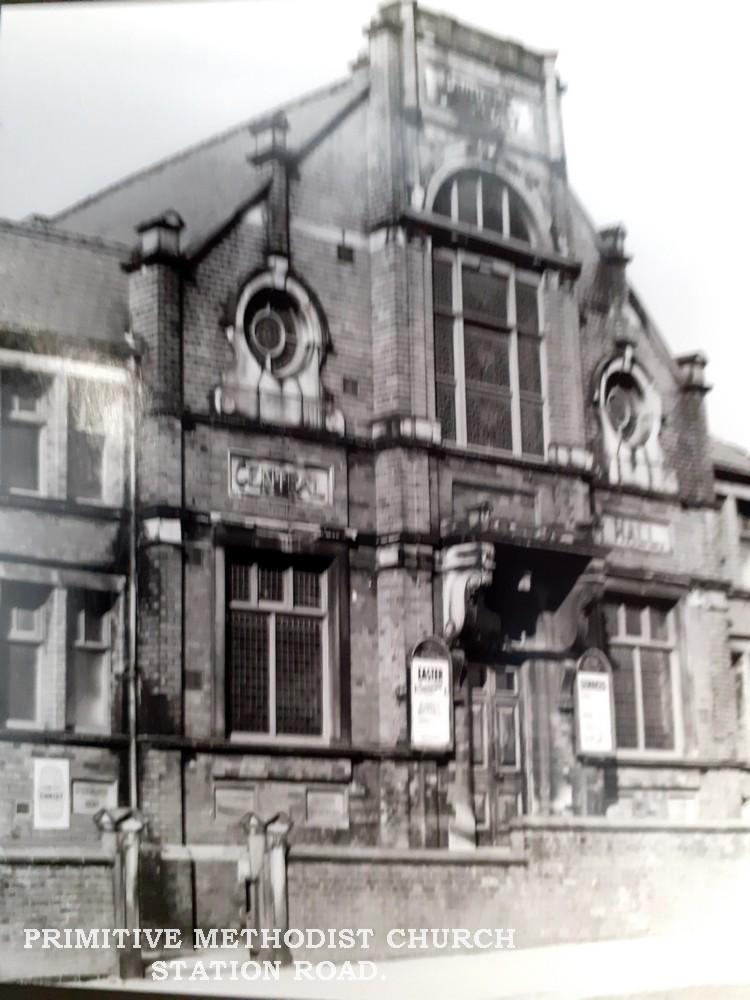 PRIMITIVE METHODIST, CENTRAL HALL. CHURCH
Photo: RON HUNT
Views: 551
Item #: 33425
This church was the right at the bottom of STAIRGATE. I never went in, but it seemed a fine building
Comment by: Veronica on 23rd November 2021 at 15:40
I remember this church building you couldn't miss it really on Station Road.
These are a wonderful set of photos, Ron. Thankyou so much for posting them. I remember Stairgate but have no recollection at all of this church. I think I only ever went as far as The Powell Children's Library from one direction and The Ritz Cinema from the other, so anything in-between, (including Central Station!), I never even saw!
Comment by: Cyril on 23rd November 2021 at 17:32
I'm sure it later became Elim Pentecostal Church before they relocated to Greenhough Street.
Comment by: WN1 Standisher on 23rd November 2021 at 17:40
That's me as well Irene. I only remember the Central Station site when it became a car park for busses. I remember walking down the road at the side of the Ritz to Crompton Street but can't for the life of me remember the Station or the Church
We are too young, WN1 Standisher!! (That's my story and I'm sticking to it!).
Comment by: Veronica on 23rd November 2021 at 22:01
I think it could be that living in Scholes nearer to town helped Irene. I was always going swimming at the baths and the children's library was only just on the other side. I used to have to go errands a lot so 'Uptown' was just that bit nearer. Also going to the Pictures as we didn't have a telly until I left school. We used to catch the bus over that side of the road if we were going visiting anywhere. Going shopping on a Saturday we would go that way as well. The photos on here certainly have a way of triggering memories.
Comment by: Edna on 24th November 2021 at 09:11
I remember going in here, when I was young, with a friend who lived in Caunce St.Although I wasn't a methodist. But when I say this to anyone, they don't remember the church. Thanks for the memories Ron.
Comment by: Donald Underwood on 24th November 2021 at 11:02
My sister was married here in 1945 when still a Methodist Church

Elim took over the building in early 1946 as they did the Catholic Apostolic building at the other side of StaiurgateThere was yet another church building at the top of Stairgate ie Millgate.That was Christ Church Free Church of England founded by dissidents from the high church practices at All Saints in the 19th Century.
Sadly, this was another Wigan church where the WW1 memorial was lost after the church closed. Fortunately, there was a report of its unveiling in the Observer, so at least we know who was commemorated: Alfred Lord Clark, William Simm, and Jack Snowdon.
Comment by: A.W. on 28th November 2021 at 08:14
I remember this church vaguely, also Central Station, The Powell Library and Museum also Stairgate.
Comment by: Gerry on 1st December 2021 at 08:10
I remember this church was it called "ELIM"? Im sure when they found Stephen Shepherd in the sixties a service was here here for him..