Photos of Wigan
Photos of Wigan
Album Contents
Album Contents
Wigan Album
Angers...Wigans Twin Town
7 Comments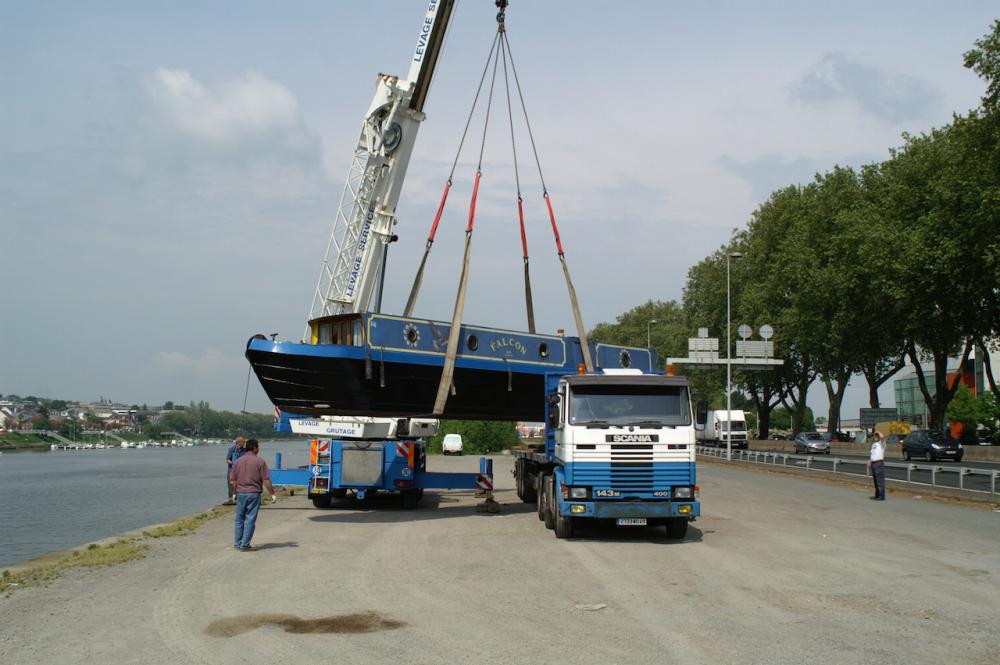 My arrival in Angers, 2007
Photo: Rev David Long
Views: 848
Item #: 33235
I'm on the right - the lorry has brought my narrow boat from north of Paris on the Seine to be lowered into the Maine at Angers. Our twinning ambassador in Angers helped me sort out a local crane company to do the lift.
Comment by: WN1 Standisher on 7th August 2021 at 10:27
Did the boat come back with you David or did it remain there when you returned ?
Comment by: RON HUNT on 7th August 2021 at 13:12
David, Did you cross the channel in this boat? or was it permanently moored in France
I took it by lorry to Calais in 1991 (for 3 months...), boated around the main French system and a bit of Belgium, moved to the Angers/ Le Mans area in 2007, and then moved to Brittany in 2011. I brought her home in 2018, fearing a more complicated boating life post-Brexit.
Comment by: Helen of Troy on 7th August 2021 at 15:39
David, what a lovely narrow boat & how good to look back on your travels in Europe, hope you are still travelling the waterways !
Comment by: Cyril on 7th August 2021 at 20:46
I'd no idea as to how much a narrow boat would weigh, having just had a look on the web they can range in weight from around 15 tons to over 30 tons, so yes a big crane needed.

I'd imagine you would have seen a lot more from the canals too David, rather than from the roads.
Comment by: Rev David Long on 7th August 2021 at 22:06
Cyril - it's roughly a tonne per metre - so Falcon weighs in around 13/14 tonnes.
You don't see any more than you would on the road - you just take more of what you do see in.
Helen - yes, we're boating - catching up on the canals which were unnavigable when we left in 1991, we've just done the Rochdale and the Huddersfield Narrow Canals.
Comment by: Veronica on 8th August 2021 at 11:20
A great deal of work involved in that type of holiday! Even before sailing off into the blue yonder. You must be able to write a book on your sailing travels Rev. David. Holidays in great outdoorsy style...what more could one ask for.