Photos of Wigan
Photos of Wigan
Album Contents
Album Contents
Wigan Album
Angers...Wigans Twin Town
4 Comments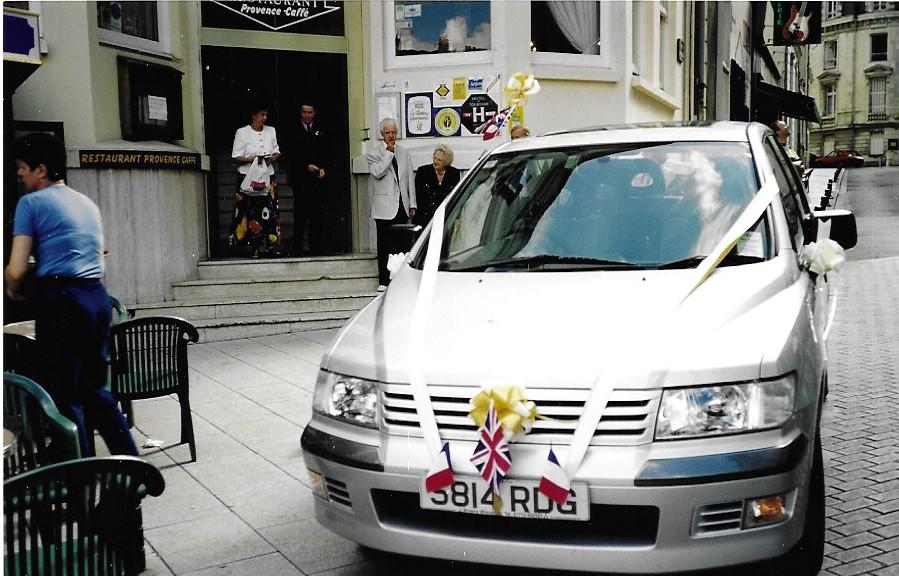 Wedding car in Angers.
Photo: Ray
Views: 651
Item #: 33234
This is my Mitsubishi 7 seater Spacewagon which was ideal for taking the
mother of the bride and 4 bridesmaids from the Hotel Saint Julien in the
centre of Wigans twin town Angers, to the town of Saumur in the Loire Valley.
Comment by: WN1 Standisher on 7th August 2021 at 11:53
Is that a 1978 number plate Ray ?
Comment by: Ray on 7th August 2021 at 13:55
Hi WN1, The number plate is from the back end of 1998. The suffix letter
S from 1978 would have been on the right hand end of the number plate.
This top of the range Mitsubishi was the Press Launch car which did the
rounds of several Mitsubishi dealerships, and I bought it when it was about
five months old with very low mileage, so on paper I was first owner . Ray.
Comment by: WN1 Standisher on 7th August 2021 at 14:44
Appologies Ray, of course it is. Brain fade in action !!
Comment by: Roy on 7th August 2021 at 17:04
In 2012 i drove three friends on a 2,500 mile clockwise tour of France calling at Montpelier to watch Catalan Dragons v Wigan Warriors. Much later in the trip we called at Angers, the first thing of interest that we saw was an English telephone box, gifted from Wigan presumably, it had all its windows broken, i would hope after it was gifted !!! Secondly, we called into an administration centre / town hall or something of that nature to ascertain, what, if anything, we could visit of interest, we spoke to the desk clerk, told her where we were from and she hadn't a clue about our twinning, we couldn't believe it !!!