Photos of Wigan
Photos of Wigan
Album Contents
Album Contents
Wigan Album
Parbold
7 Comments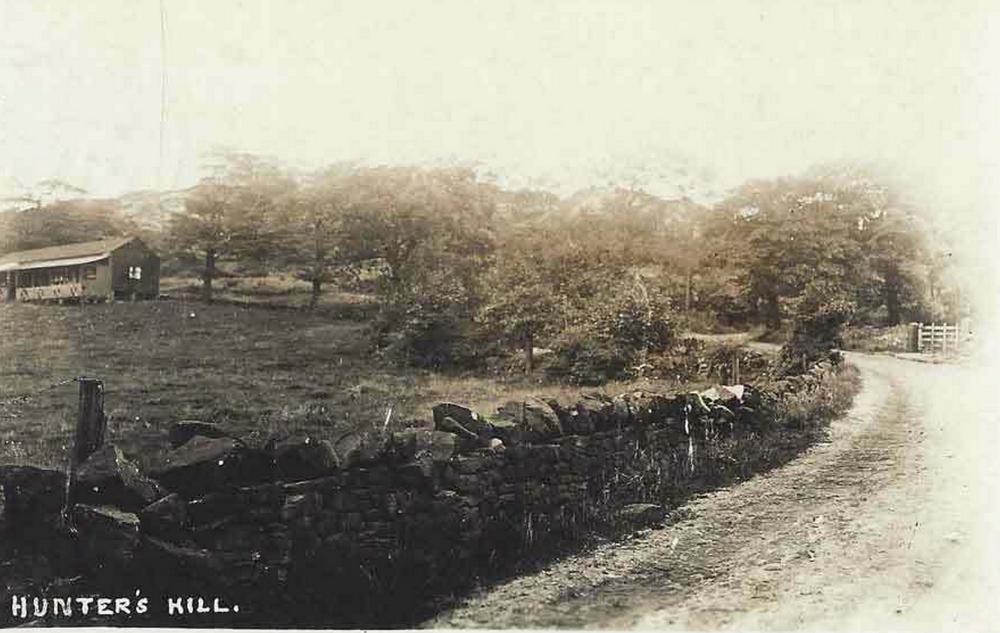 Hunters Hill
Photo: RON HUNT
Views: 458
Item #: 33183
An early 1900's postcard showing Hunters Hill
Comment by: Jarvo on 5th July 2021 at 19:08
Where is the hill? I cannot see it.
Comment by: RON HUNT on 5th July 2021 at 22:25
This is the road climbing the hill from the Parbold side. Looks like its about half way before the Rigby Arms.
Comment by: Melissa on 6th July 2021 at 20:51
This is actually from Hilldale - Hillside Avenue (previously called Quarry Road) running up from Chorley Road to the Quarry that was. The road is a private road - largely unmade. Its not the road over High Moor. The location of the "hut" which I think was a tea house is probably just slightly down from where the old farmhouse/barn still stand today. You can still walk round what was the quarry albeit a large part is now a private house.
Comment by: Cyril on 7th July 2021 at 17:42
Just had a look on Google satellite map out of interest to see where it is, I'd say the house near the lake is more like a ranch - wonder who lives there?

Before Parbold became built up with houses I can imagine it would be nice for folks to catch a train and go for a ramble around Parbold, and with tea rooms dotted around to call at for refreshment.
Comment by: melissa on 7th July 2021 at 21:10
Hi
I know some people will say why is she saying this but it is important that local villages remain noticed...this is not Parbold but the village of Hilldale just outside of Parbold we are proud to have our own village hall, fields and fete.
The quarry private residence was acquired by a local resident family several years ago.
The rest of the quarry remains natural for all to see.
If you google Hilldale West Lancs. it will bring up up our local community page with pictures.
The old maps of the area are very interesting as well.
There were many tea hoses in Parbold - like the Delph and the one on Parbold Hill now housing the Miller and Cater before then the Wiggin Tree etc.
Interesting area.
Comment by: Mr X on 9th July 2021 at 11:10
I have been up Hunters Hill as a child in a Hillman Hunter in the 1970s, but the car was actually a Singer Vogue, a more upmarket model but not as posh as the Humber Sceptre. There is a good view from the top from the Welsh mountains to the Lake District mountains on a clear day with prominent buildings in Liverpool, Southport and Blackpool. I think there is a stately residence near here that was the former chairman of Littlewoods pools around here, was his name Moores?
Comment by: Ray Green on 19th July 2021 at 17:12
When I trained with Britain's best road cyclist, Bill Bradley, in the 1960's (his mum was a Wiganer, that was the first time I heard a Wigan accent!) we went up Hunters turned right at the top, down to , I think, Appeley Bridge, didn't the lino works stink!, up Bank Top and the back of Ashurst Beacon then home to Southport. We did that after work Tuesday and Thursday. It made Bill Bradley a great champion and me knackered!