Photos of Wigan
Photos of Wigan
Album Contents
Album Contents
Wigan Album
railways
7 Comments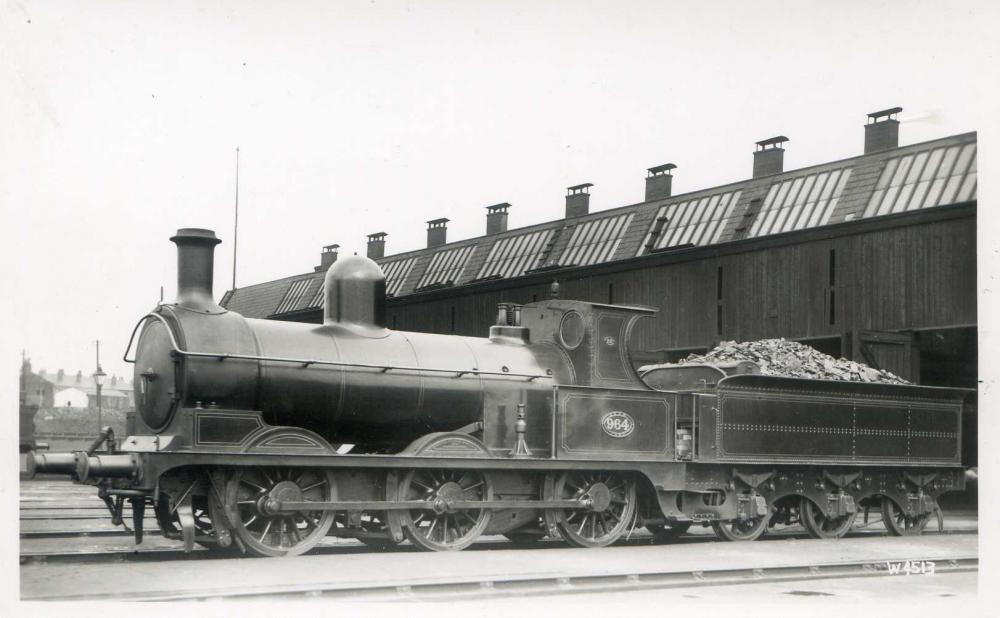 Wigan (L&Y) MPD
Photo: Chris Heaven
Views: 995
Item #: 33177
I believe this to be the Lancashire and Yorkshire Railway's Locomotive Depot adjacent to Prescott Street in Wigan. The Class 25 loco No 964 still has its L&Y cabside plate so the date is pre-LMS i.e. pre-1923. I think the date on the plate is 1887 signifying the year of manufacture of the loco, by Beyer Peacock & Co. It's later LMS number, recorded on the rear of the photo, was 12051.
Comment by: ray on 20th June 2021 at 09:36
A great picture for railway enthusiasts, the locomotive is standing on
what is now Cricket Street Business Park near the low 9ft 6 ins bridge
on Prescott Street.
Comment by: john on 20th June 2021 at 15:15
Comment by: Albert.S. on 21st June 2021 at 12:54
Breyer Peacock, locomotive builder's, wasn't their works in Gorton, Manchester?. I believe that they constructed locomotives to a world market.
Comment by: Jarvo on 22nd June 2021 at 11:08
The 'Lanky' - the best railway on Earth.
Comment by: Graham Parkinson on 22nd June 2021 at 22:18
My great grandfather,Robert Yates Halsall worked for the Lancashire & Yorkshire railway as an engine driver for over 40 years from the early 1880's. I know very little about his life on the railway but I have the letter of thanks he wrote to the members of the Wigan Aslef branch after he had been presented with a chair for his long service. I presume this is the kind of locomotive he would have worked on?
Comment by: baker boy on 29th June 2021 at 21:15
not sure its prescott st that depot looks bigger than 27d no rail lines to southport on other side of the wagon far end of picture.
according to consenus re these locos they where poor tools quite a number where modifed to be saddle tanks which made them very useful locos
Comment by: Jarvo on 2nd July 2021 at 10:36
Looks like Newton Heath to me.