Photos of Wigan
Photos of Wigan
Album Contents
Album Contents
Wigan Album
Whelley
7 Comments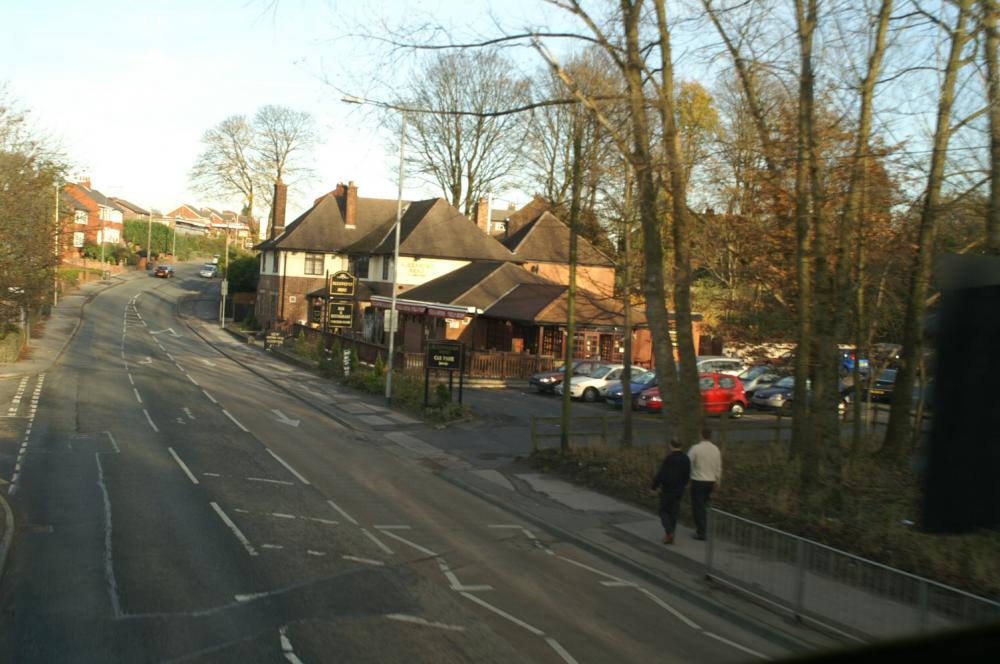 The Alexandra, Whelley, 2007
Photo: Rev David Long
Views: 1,605
Item #: 32520
A bit grainy - it was taken from the top deck of a bus.
Now a Tesco store. The original pub here was called the Von Blucher - after the Prussian General who saved the day for Wellington at Waterloo. The name was changed in WW1 - and, if it hadn't, it would have been changed in WW2 - one of Germany's major battleships was called the Blucher. Fortunately, it didn't do much in the war, being sunk during the invasion of Norway in 1940.
Comment by: Carolaen on 19th June 2020 at 19:46
Also long known as the hole in the wall. There was an a actual hole through which beer would be passed to those outside.
Comment by: John D on 20th June 2020 at 11:06
Although my grandad fought in WW1 and awarded the Military Medal plus serving in the Home Guard in WW2, he persisted in calling it the Blucher.
He always pronounced it Bloocher.
Comment by: Albert.S. on 20th June 2020 at 14:12
In the sixties, the Wigan Borough Police boundary was just beyond the Alexandra, then it was Lancashire Constabulary.
Comment by: Mr X on 20th June 2020 at 20:54
Many people may not be aware that Whelley was on a railway line that left the main line near Springs Branch, went through Hindley and Higher Ince, going under Whelley main road here, through the plantations rejoining the main line at Standish. It finished about 1972.
Comment by: Tom on 21st June 2020 at 10:36
Was this near the roundhouse are
Comment by: Tom on 21st June 2020 at 10:40
I remember the Alexander pit on the opposite side to the pub
Comment by: Albert.S. on 21st June 2020 at 12:36
Was there also a school close by the Alexandra in the early sixties?, or am I mistaken?.