Photos of Wigan
Photos of Wigan
Album Contents
Album Contents
Wigan Album
Greenough Street, Wigan
5 Comments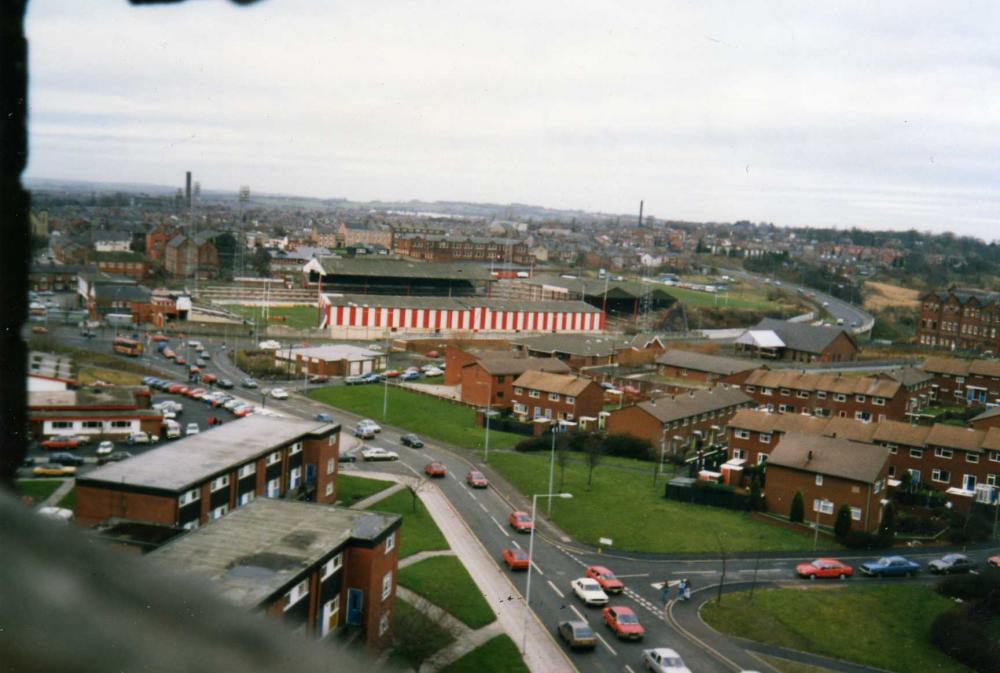 Greenough St c1980.
Photo: kath byrne
Views: 3,046
Item #: 3172
Greenough St about 1979/80/81.A view from the 8th floor of Boyswell House
Comment by: scorpion on 19th November 2007 at 17:55
That must be later then 1981 as the road behind central park going up towards wigan lane wasn't built by then.
My father grew up in Vaughan St off Greenough St in the early 1900's when Scholes had character, real character. It's very nice now but it has obviously lost something. However we must move on...ahhhhh
scorpion is right this photo is later than 1980 ,i lived in orchard house at that time,i dont remember the houses on the right either
What a lot of changes this part of Scholes has seen between this photo and the next one from 1972, and much more traffic
Comment by: Mr X on 14th May 2017 at 23:17
Central Park Way is now in operation, and that started in 1987. All the maisonette flats, in Scholes, a single block in Whelley, Dumbarton Green, Beech Hill and Worsley Mesnes, have all gone. Sullivan Way is on the right named after famous rugby player Jimmy Sullivan in 1979.