Photos of Wigan
Photos of Wigan
Album Contents
Album Contents
Wigan Album
UPPER DICCONSON STREET
10 Comments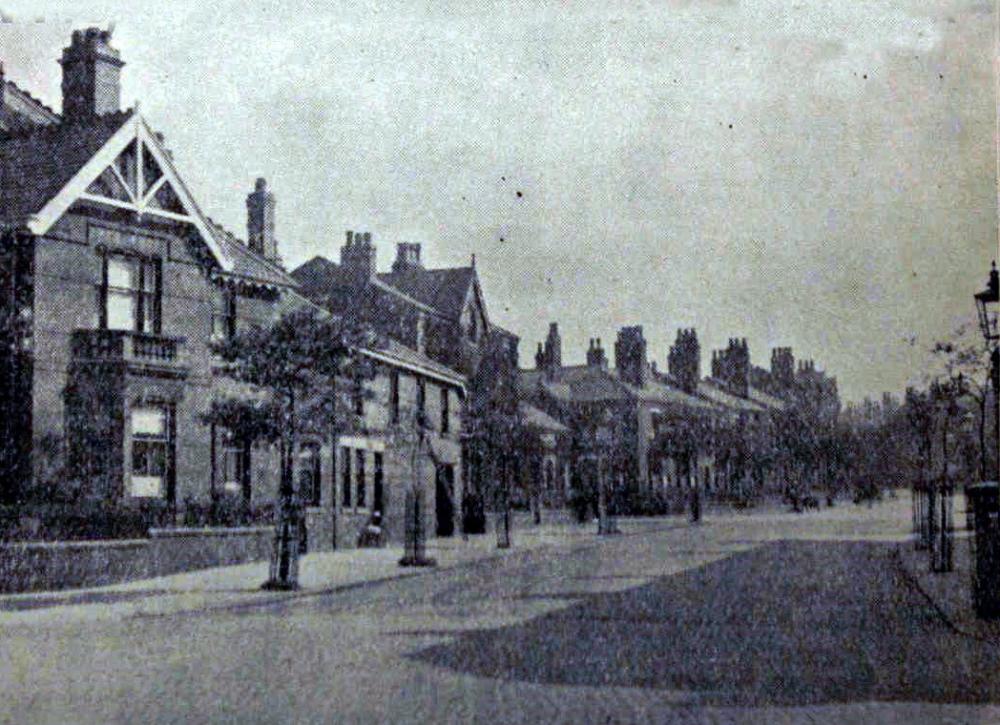 UPPER DICCONSON STREET
Photo: RON HUNT
Views: 1,583
Item #: 31358
CUTTING FROM AN EARLY 1900'S COPY OF THE OBSERVER. HENCE THE POOR QUALITY.
Comment by: Veronica on 20th July 2019 at 22:53
I remember those trees in the 50s during the walking day processions after leaving the Market Square. They were a lot bigger then obviously - I believe they were cut down because of Elm disease so I have been told. It was a lovely area of Wigan. I remember the Conserative Club as well - some great singers in there.
Comment by: jack on 20th July 2019 at 22:59
The photographer would be stood at the junction with Dicconson Terrace. The first house on the left was once occupied by Dr. Graham and later became Gems Bar.
Comment by: Veronica on 20th July 2019 at 23:43
Was the Charles Dickens pub in that row on the left or would it be lower down out of the picture? The last time I went in the Conservative Club was on the 50 th anniversary of the end of the war to a 40s night in 1995. It was brilliant.
Comment by: Julie on 21st July 2019 at 00:43
For all young people who see this picture .
I promise you, Wigan was not Black and Grey all the time, when we lived here. We did have trees, as you can see! We also had blue skies and sunshine , just like you .
We may have had no pennies to rattle in our pockets, but we had so so much fun, even with nowt!
Comment by: Veronica on 21st July 2019 at 09:23
A very affluent area in its day and in the 50's with remarkable buildings some taken over now for business purposes. You were somebody if you lived around here..
Comment by: Ian. on 21st July 2019 at 12:08
I think its the opposite direction, Jack as its looking up hill. The end building on the left just before the crossroads is where Red Rose dentist is now. Just past the crossroads on the left would be the Charles Dickens pub formerly Dr Scannell's surgery.
Comment by: Maureen on 21st July 2019 at 12:27
The lovely man Lord Leverhulme and his wife once lived at No. 21.
I am trying to locate the whereabouts of the War Memorial which was in the Conservative Club. It is presently listed on the War Museum's site as being in a private house. Has anyone any idea whose house it is in, please?
Comment by: jack on 21st July 2019 at 22:06
Ian.I need to visit Specs Savers.Thanks for correcting me.I went to that dentist when it was Mr Whalley.
Comment by: Cyril on 22nd July 2019 at 12:31
David, Graham Lynn was the Steward of the Conservative club before it closed so he may know, he then lived on Heeley Street, though later moved to Cleveleys, someone may know his phone number.