Photos of Wigan
Photos of Wigan
Album Contents
Album Contents
Wigan Album
Billinge
6 Comments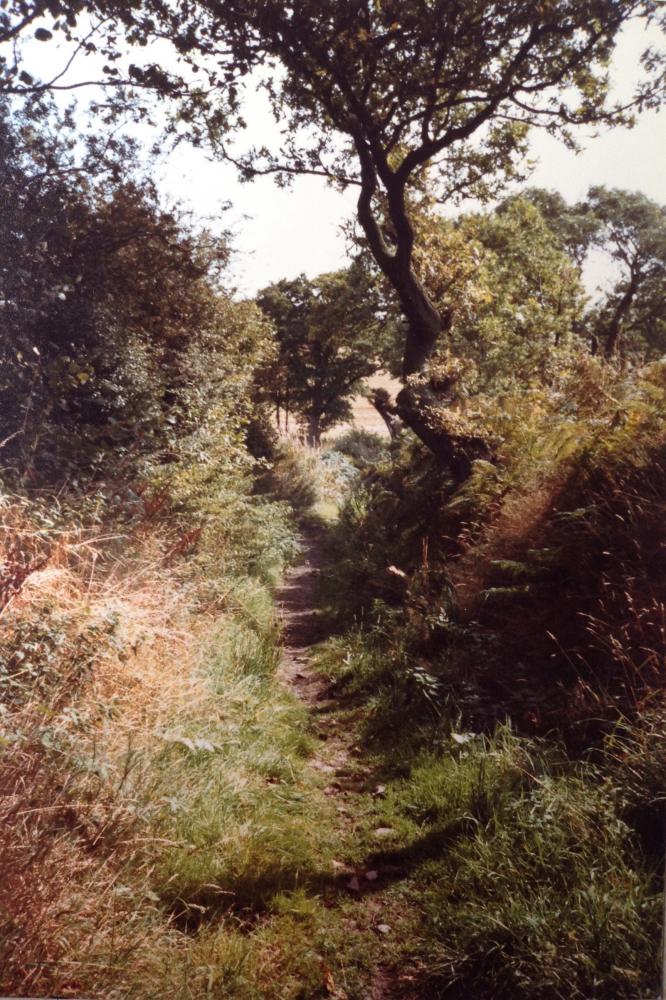 The Dingle.
Photo: . Ozymandias .
Views: 1,763
Item #: 29084
Old sunken footpath, close to Blackleyhurst hall Billinge, originally used by miners, or so I'm led to believe. Now completely overgrown and almost totally impassible. Photo taken Sept. 1982. looking east towards Torpen Howe and Lavin's pit.
Comment by: Maureen on 23rd February 2017 at 13:47
You could imagine little fairies living there..so pretty.
Comment by: Philip Gormley. on 23rd February 2017 at 18:56
Ozy - The Dingle, in verdant splendour! I recall your earlier mention of the Blackleyhurst area and The Dingle that lies within it, and while having no prior knowledge of it, at that time, also noticed its omission from a map, which I had before me, but thanks to your photo and its supporting text, I now readily accept the existence of and indeed recognise The Dingle - and its footpath, that you had been told about; The Blue Hills are also shown, on the right-hand side of the photo. The hollow ground within Bankes Park (mentioned at photo 28578) and known locally during the 1950s/6os as 'the dingle', isn't likely to ever have a map reference as I'm confident it gained general acceptance with a group of young boys by tribal influence alone. Thankyou.
Comment by: GW. on 23rd February 2017 at 22:15
Thanks again Ozzy. This is a magical spot i walk quiet often.
Comment by: . Ozymandias . on 24th February 2017 at 08:18
This shot was actually taken at the bottom end of the path GW, the end farthest away from Billinge. I haven't revisited the place for a number of years, but the last time I was there, this section was overgrown and waterlogged and an alternative footpath footpath ran along the edge of the field to the right of the picture, on top of the embankment. Most of this area as you know was outcropped and essentially ruined in the mid 50s. This small section however appears to have miraculously survived. As you rightly say, a magical spot.

Regards. Ozy.
Is it near the Up and Down steps,near to Tabley's? It's a long time since I was there!
Comment by: Philip G. on 3rd March 2019 at 09:31
June.
The path is situated about 200yds behind Blackleyhurst Hall. You might also like to put 'Item 29108' into the WW searchbox for comparison. Thanks.