Photos of Wigan
Photos of Wigan
Album Contents
Album Contents
Wigan Album
Coppull Lane
2 Comments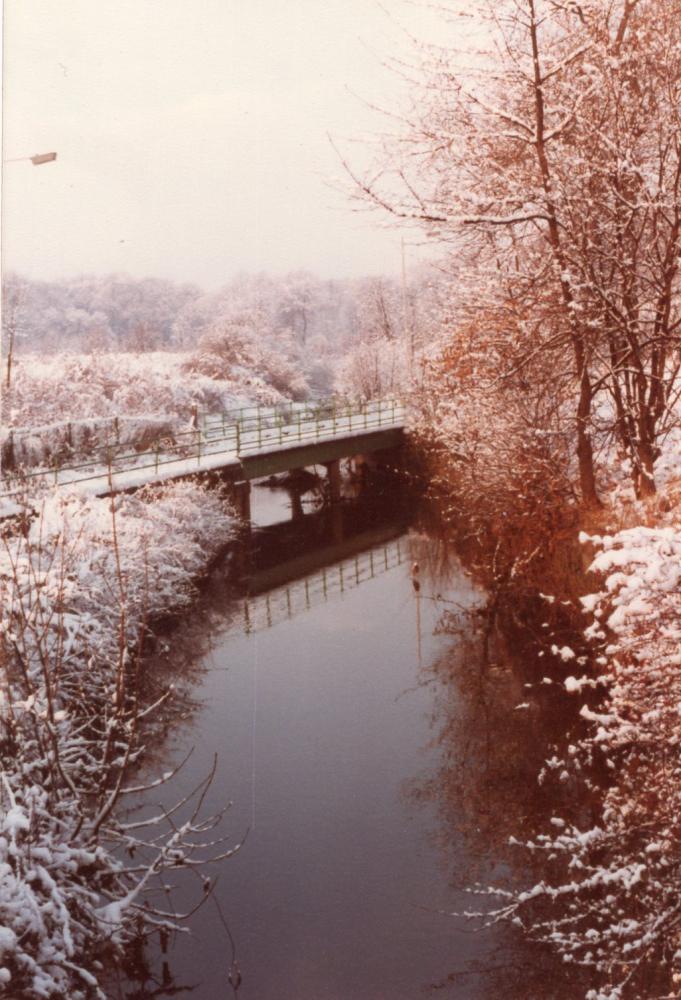 Coppull Lane Bridge, December 1981
Photo: Philip Croasdale
Views: 1,507
Item #: 28777
Coppull Lane Bridge, December 1981.
Comment by: . Ozymandias . on 24th December 2016 at 21:26
Taken from the former footbridge at the bottom of Maloney's brow presumably Philip? I once stood on that bridge watching dippers scrabbling about on the rocks under the water. It was the first time I'd ever seen dippers feeding and I was fascinated, nay, transfixed. Sutton's mill was to the left, just out of shot, but long gone by 1981 of course. Just beyond the bridge in the photo, and to the left, was a weir ( so much for all this 'i' before 'e' except after 'c' rubbish that we were taught at school ) that fed the water from the Douglas to the mill. I don't remember it myself obviously, but its marked on the O.S. maps.. Also with the building of the dam, this view is also long gone. You probably didn't set out on that cold winter's day with the intention of recording a piece of history did you Philip?, although that's exactly what you achieved.

Regards. Ozy.
Comment by: Dave Stephens on 30th December 2016 at 11:19
Spot on Ozy. As kids in the early 60s we used to hang out in what we called The Little Jungle thats on the left, going up Maloney's Brew. Not been back there in years. I recall two bridges. The one pictured takes you across the back of Bottling Wood The other was directly in line with Coppull Lane. The only weir I recall was much further down towards town about where Tesco is now.