Photos of Wigan
Photos of Wigan
Album Contents
Album Contents
Wigan Album
Billinge
7 Comments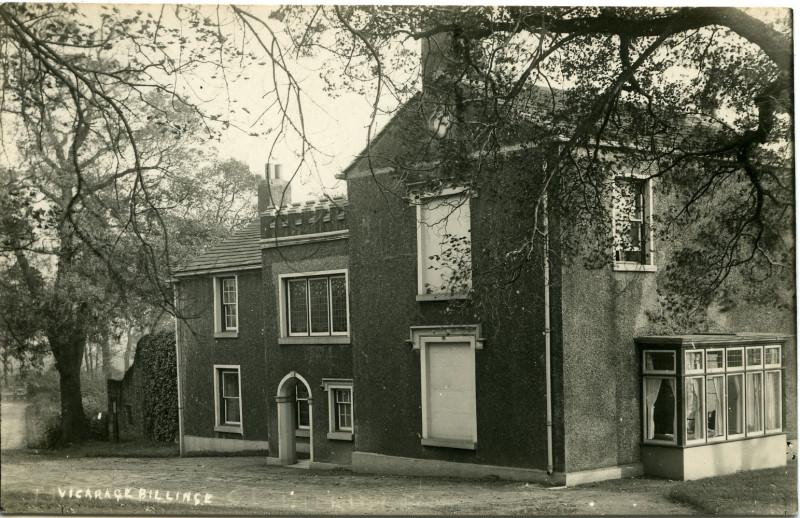 BILLINGE VICARAGE
Photo: RON HUNT
Views: 1,814
Item #: 28036
Postcard showing Billinge Vicarage.
Where is this? I lived in Billinge at one time but cant remember this or the hall.
Perhaps Philip (Gormley) can enlighten us?
Comment by: Philip Gormley. on 22nd June 2016 at 13:12
John: This vicarage (now demolished) was situated on the left-hand side and at the farthest end of Beacon Road. In the 1950's my brother and some of his schoolmates attended a meeting with Mr. Strickland at the vicarage where they were also shown some of the curiosities which were housed there - one of them being a rowing blade autographed by members of a college, How's that! Oh, have you seen Billinge Soap Box (2nd Test) on YouTube? It isn't exactly Sulby Straight but the gentleman did hit 50mph as he passed the café.
Thanks Philip for that info. I'll have a look on YouTube.
Comment by: GW. on 23rd June 2016 at 07:12
That cart could do with narrower wheels and whoever posted the trip down Shaley Brow left the handbrake on. Sorry Ron, a bit off subject but Phillip started it. PS Nice vicarage.
Philip
The name Strickland rings a bell. I'm sure he was the vicar at St Aidans when I lived in Billinge circa 1963/1965.
I enjoyed the Soap Box on YouTube..
Comment by: Philip Gormley on 23rd June 2016 at 12:31
John: Mr. W Kenneth Strickland was Vicar of St Aidan's during the years 1957-66 and - as GW has touched on, couldn't have been any happier with his new home.