Photos of Wigan
Photos of Wigan
Album Contents
Album Contents
Wigan Album
central park way
5 Comments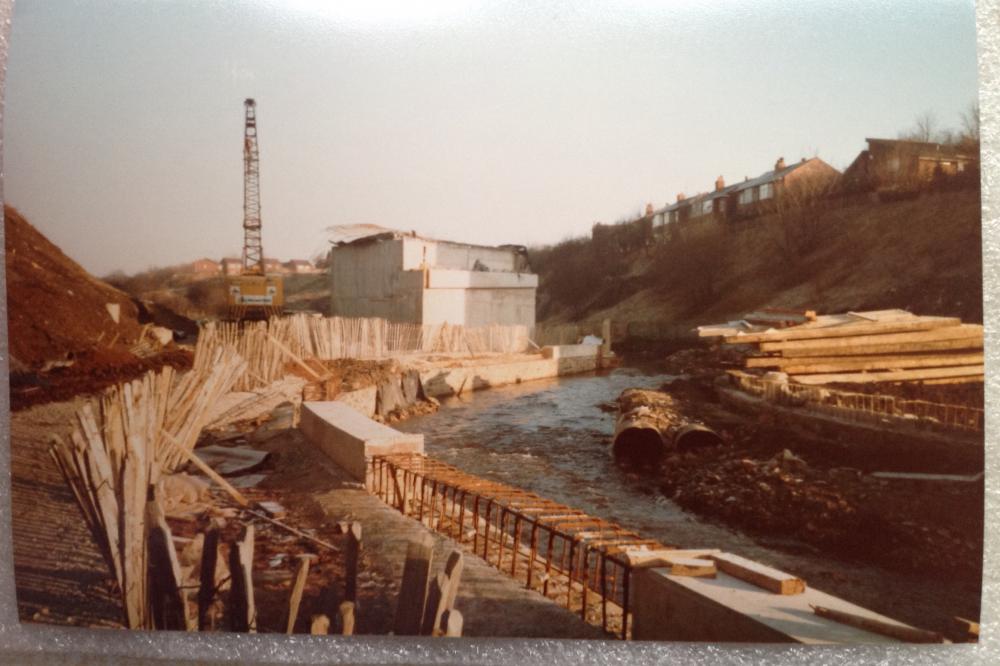 Central Park Way road bridge.
Photo: Eddie.
Views: 1,854
Item #: 27153
Construction of the bridge that carries Central Park Way over the River Douglas. We were running concrete into here from Pioneer in Queen St. and I was fairly sure the year was 1985 until I saw cullie's photo. The houses on the right would be the ones in Riverside ave. I suspect, but given my track record, who knows?
Comment by: Eddie. on 3rd December 2015 at 16:26
Correction. I'm way out with the date, more likely 1989, although preparations for the road commenced a fair bit earlier on.
Comment by: Cyril on 3rd December 2015 at 17:07
According to photos in the Album the road was open to through traffic in 1989 Eddie, so your original date may well be correct.
Comment by: Eddie. on 3rd December 2015 at 17:42
I don't think so actually Cyril. I tend to date events based on where I was working at any given time and I didn't leave Steetley until the summer of 1988, so I must have started on the mixers late 88, early 89. I don't think cullie's too far off with his photo dated 87, as they're still working on the shuttering. Let's compromise and go for November 1988, as there aren't any leaves on the trees. It shouldn't be too difficult to nail it.
Comment by: Stuart Naylor on 3rd December 2015 at 19:37
Central Park Way was built as part of the Wigan Inner Ring Road system and was constructed between 1985 and 1987
Comment by: Ady B. on 6th March 2016 at 12:13
Yes is was definitely 1985, I did the stone work in the river and on the bridge. It was for Norwest Holst.