Photos of Wigan
Photos of Wigan
Album Contents
Album Contents
Wigan Album
Warrington Lane
6 Comments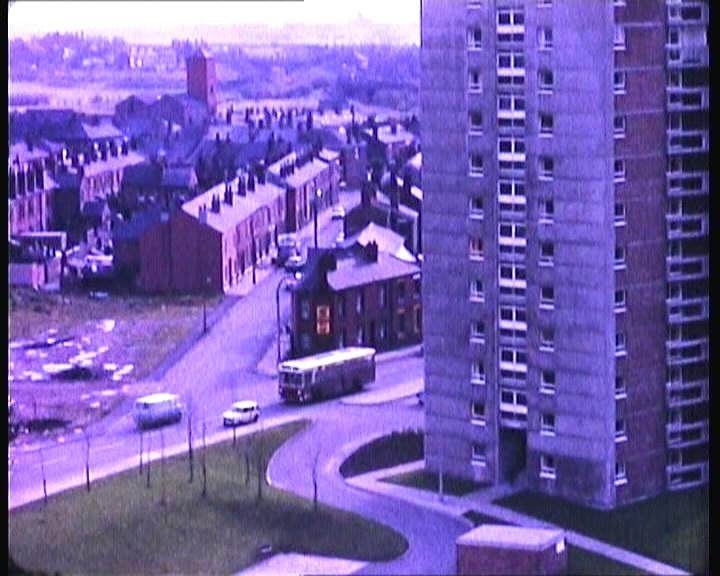 Warrington Lane/Brookhouse Street
Photo: RON HUNT
Views: 1,708
Item #: 26230
Photo taken from the flats before the bungalows in Hardybutts were built
Comment by: WL on 23rd March 2015 at 14:19
Water Tower on John White,s mill in centre.
Comment by: Stuart Naylor on 23rd March 2015 at 20:09
Actually,, the street opposite the high rise block is Brookhouse Street and all the buildings shown in this picture are still there today, bungalows were built on the spare ground, in the foreground of the picture, on the corner of Brookhouse Street and Warrington Lane, but the bungalows are addressed to being in Brookhouse Street.
The high rise block in the picture is 'Brookhouse' and the picture was taken from the 'Woodcock House' high rise.
Hardybutts is to the left of the picture shown.
Comment by: RON HUNT on 23rd March 2015 at 22:30
Just realised the house where I was born is on this photo. in Spring Street. I wonder if there is a blue plaque on it???
Comment by: AB on 24th March 2015 at 09:10
Ron Like you I realise the house I was born in is in this photo as is the John White tower in Kent St
Comment by: Loz on 24th March 2015 at 12:51
As a kid, I remember John White's mill. I thought it was funny, because underneath the name it said 'Waste Manufacturer'. I've since realised that they produced cotton waste which was used in factories for cleaning machinery etc.
Comment by: Maureen on 26th March 2015 at 16:33
Ron,if there isn't a blue plaque..there should be..you deserve one for putting all these photo's on.