Photos of Wigan
Photos of Wigan
Album Contents
Album Contents
Wigan Album
Chapel Lane, Wigan
5 Comments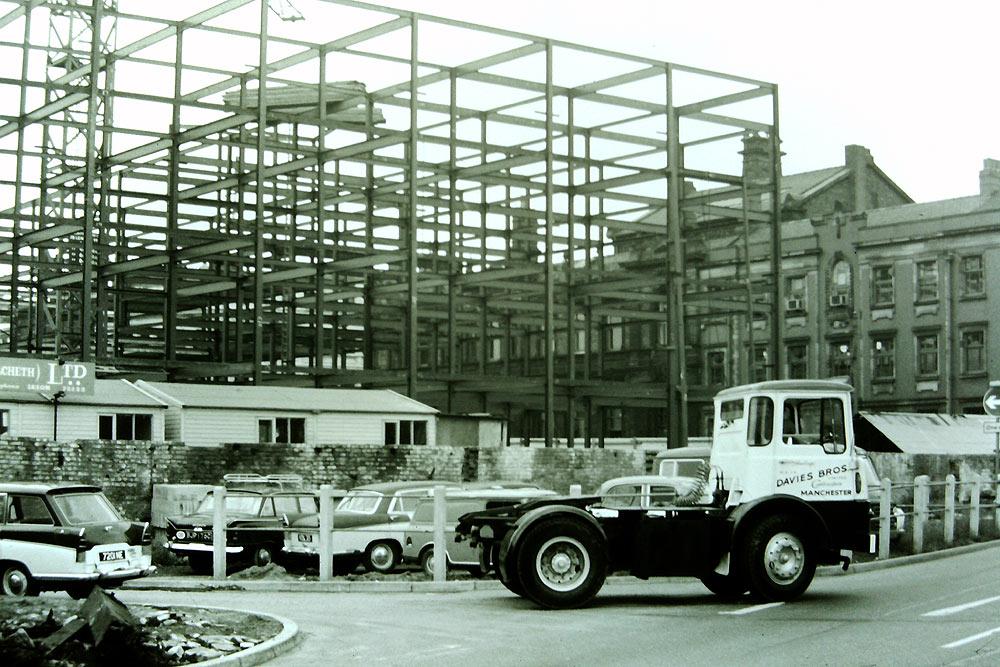 Building Brocol House
Photo: Brian Laithwaite
Views: 2,585
Item #: 25288
Chapel Lane / King Street
Comment by: winder on 19th June 2014 at 19:24
Brian, what a great set of photographs you've put up again.
This one showing Brocol House springing up with the old town hall and police station in the background.
Comment by: jimmy n on 19th June 2014 at 20:59
They shouldn't have bothered.Horrible building.
Comment by: Kenee on 20th June 2014 at 10:09
The unloved Brocol House one of the first 'box' buildings in Wigan. When was this built?
I'm thinking 1967/8.
Comment by: Peter on 20th June 2014 at 10:49
I was a Cadet in Wigan Borough Police 1967/68 and remember Brocol House being built. It was about April / May 1968 when I was working in the information room which overlooked King Street. It must have been a warm day as the windows were open. Precast concrete sections were used and put in place by a large crane which used to swing them round to the required position where contractors installed them. I saw that one was being swung round which meant it had to go over the road and the precast concrete was a little low and then suddenly it went in to the front of the upper deck of a Wigan Corporation bus that was travelling up King Street at the time towards the Town Centre. As far as I recall there were no injuries to any person on board but someone else may be able to correct me on that point. Of course this would not happen in this day and age but there were no Health and Safety laws around as we know them now.
Comment by: A.W. on 20th June 2014 at 14:49
thanks for this excellent set of photos Brian, are there any more?