Photos of Wigan
Photos of Wigan
Album Contents
Album Contents
Wigan Album
Greenough Street, Wigan
6 Comments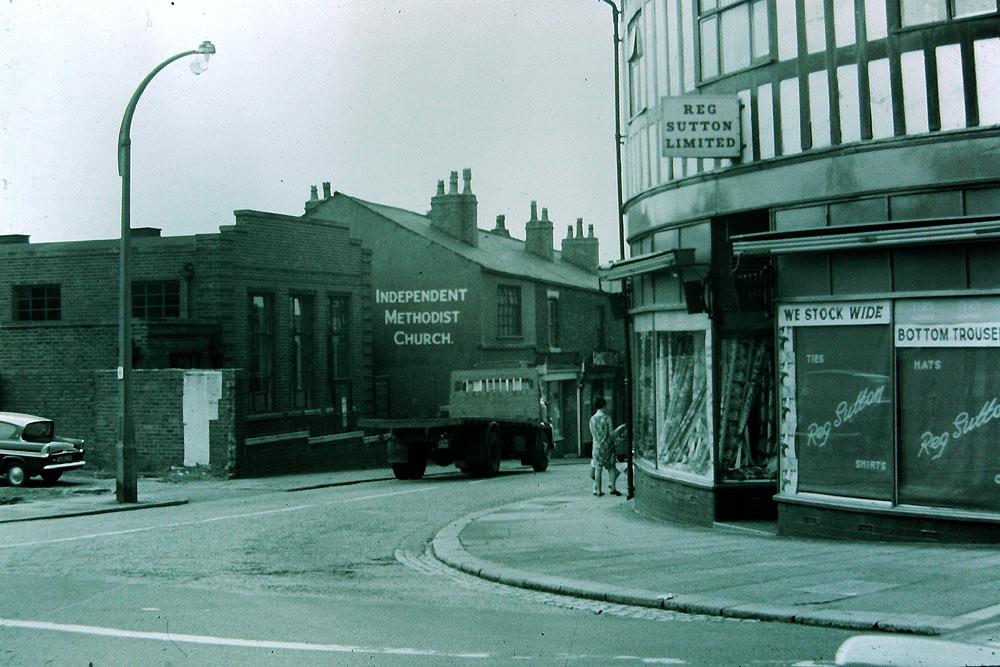 Greenough Street
Photo: Brian Laithwaite
Views: 3,205
Item #: 25284
Top of Greenough Street
Comment by: Albert. on 19th June 2014 at 13:44
In this particular era, the Ford Anglia would seem to be, a popular car, on the roads.
Comment by: Art on 20th June 2014 at 01:10
the Ford Anglia 105E, came out in '59..
Comment by: George on 21st June 2014 at 10:15
Can't recall seeing such a clear image of the Independent Methodist Church on site before - wasn't this where a bomb fell during the second world war, hence the comparatively modern building? Thanks for posting these photos of Wigan are fabulous bringing back some those images you can't quite fully recall.
Comment by: DerekB on 21st June 2014 at 20:30
You are right, George. The church in this shot is the one rebuilt to replace the one which was destroyed by a stray bomb in WWII.
Comment by: Donald Underwood on 25th June 2014 at 17:31
I was sheltering under the stairs at my garandma's in Caunce Street the night the bomb dropped.I see Reg Sutton's shop,my dad bought his flat caps there.Reg's father MEthuselah Sutton was the clogger at the top of the nearby entry
Comment by: Dave Thomas on 26th December 2014 at 19:30
The man who collected money for Reg Sutton has just passed away recently his name was Derek Gaskell. i served my apprenticeship just round the corner at D H &N Tyldesley's.