Photos of Wigan
Photos of Wigan
Album Contents
Album Contents
Wigan Album
Garswood Hall colliery
6 Comments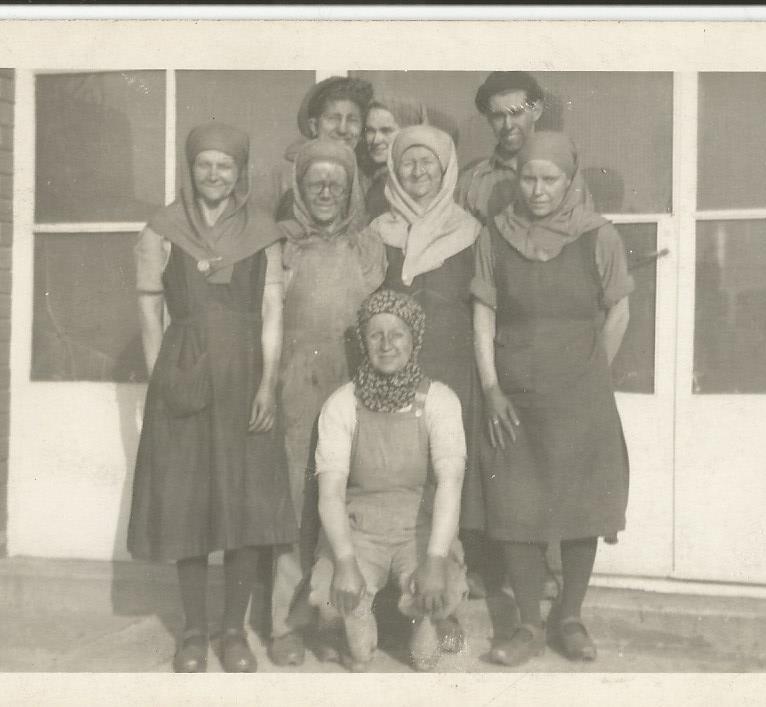 Pit brew lasses
Photo: Joyce Ainscough
Views: 2,492
Item #: 25163
Another photo of my mum, second row on the left. Think the lady on back row is Edna smith Middle row second from left I think is Lynn .
Comment by: Joyce Ainscough on 4th May 2014 at 17:31
Sorry got that wrong, mum Alice Lomax is on the right not the left as I said in last comment. Around 1950s
Comment by: henry7 on 4th May 2014 at 17:35
The lady on the back row looks quite smitten with the chap next to her. Great photo Joyce.
Comment by: Albert. on 4th May 2014 at 18:36
The pit brow ladies were the salt of the earth. For about five,or six months, I worked with them at the Maypole Colliery, Abram. They were all, hard working, happy, decent, girls'.
Comment by: Wendy A on 4th May 2014 at 18:50
Wow! Look at my nanna. People today don't know what hardwork is. Look at the colour of their hands. Grafters everyone of them.
my gran was a pit brow lassie, her photo is on this site. I have a book about them & I am sad to say that it says that their jobs were ended when the Pits were nationalised - at the order of the N.U.M.
Comment by: Albert on 5th May 2014 at 14:39
Hi Maggie. I have just had a look at the website,The Museum of Life, Library Street Wigan. Apparently the last pit brow lassies in the Wigan coalfield, finished in 1966. I thought it was much earlier than that, but that is what it says. I know I worked with them in 1949, at the Maypole pit. The N.C.B. took over, 1st,January,1946.