Photos of Wigan
Photos of Wigan
Album Contents
Album Contents
Wigan Album
Empress Ballroom
7 Comments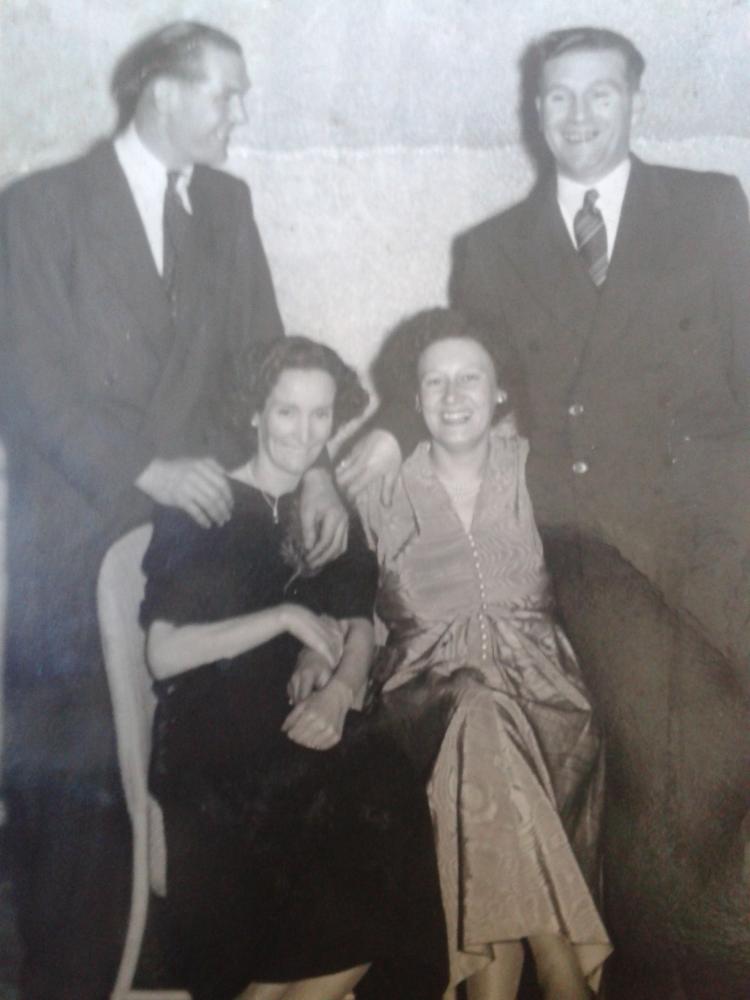 empress ballroom
Photo: mavis jones
Views: 3,111
Item #: 22902
mam and dad with maud and stan barton who used to be landlord of the tippings arms around 1950
Comment by: peter on 12th March 2013 at 19:29
tom and martha jones lived in holt street worsley mesnes.
Comment by: kathy lee on 12th March 2013 at 22:25
I knew a Mavis Jones and her dad was Tom but they lived at the top of Whelley by New Springs are these a different family ?
Comment by: peter on 13th March 2013 at 07:20
no cathy they lived in worsley mesnes all thier life.
Comment by: Jim Latham on 13th March 2013 at 09:13
Hello Mavis. I remember your mum and dad from many moons ago. I bought a brace of pheasant from your dad in the Bold Hotel one Sunday afternoon. Never had pheasant since, but I can't say that I'm missing it.
I can't remember the other couple. I know a few Bartons from Poolstock. They may be related, but not sure. One of them lived near your dad in Marus Ave.
My mother-in-law (103 years old in July) remembers your dad selling fish along with Teddy Atherton.
I love these old photos, especially when I know the people and the locations.
Comment by: Dave Thomas on 13th March 2013 at 13:32
I was born in Thompson street Worsley Mesnes i had relatives in Holt street and Mason street only a small place in the fifties, Ieft in 1953 aged six after the death of my father when i was aged four.I remember celebrating the the Queens jubilee in the Bold hotel 1953.
Comment by: mavis jones on 13th March 2013 at 14:06
Hello Jimmy, glad you like the photo,give my regards to Marjory,i,me sure she remembers me,
and also her mother Mrs Hankey, 103 yrs old , fantastic !!
Comment by: Sandra on 13th March 2013 at 16:06
Looking through the comments on the people on this photo I noticed Jim mentioning Teddy Athertons fishmongers. do you know any more about him? He was my grandfather (Thomas) brother. Seeing his name mentioned was pleasant.I am doing family search and have little to go on.The family lived in Poolstock.