Photos of Wigan
Photos of Wigan
Album Contents
Album Contents
Wigan Album
Whelley
6 Comments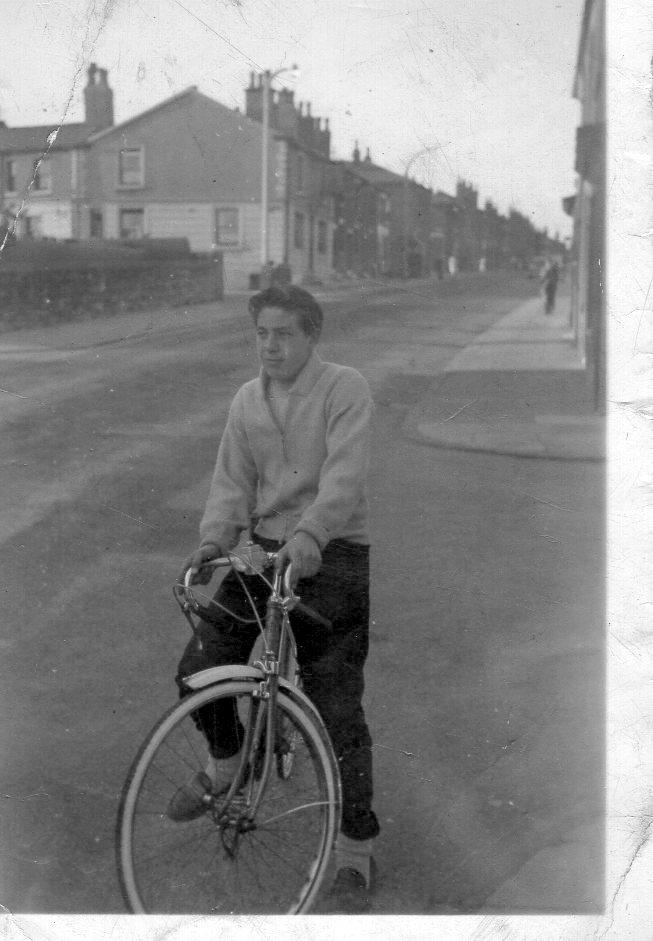 On my bike in Whelley 1961
Photo: Philip Harrison
Views: 3,457
Item #: 21364
This is me on my bike and gives a view looking up Whelley. On the left hand side just after the wall is the long-gone Bay Horse pub. This was in the early evening and there's not much traffic about.
Comment by: Peter on 28th August 2012 at 08:22
You can just make out the police box before Bradshaw St.
That was Mrs Bithells hardware shop on your left shoulder and Gracies chippy a little bit farther up. Happy days.
Comment by: LEP1950 on 28th August 2012 at 20:57
Could you go upstairs in Gracie's chippie in the late 1950s and eat there? My grandma used to take me to the novena at St Patrick's church on Thursday evenings. The treat was the fish and chip supper afterwards. We always walked quite a way up Scholes. It was a chip shop with an upstairs cafe. Somehow Gracie's Chippie rings a bell. Can anyone enlighten me?
Comment by: Linda MacKinnon (was Saxon) on 4th May 2013 at 19:40
I lived in Lindsay Street from 1953 to 1962 and remember Greasy Gracies but don't remember an upstairs. I do remember taking our own dishes to her on a Friday after dad got paid for a 1/- mixture, 6 pennorth of chips and a fish. I also remember roller skating from the Plantation Gates to the police box and stopping by running into the box. Sometimes there was a policeman in there and we got a right telling off. We also hoped that the bus wasn't coming along Bradshaw Street as we hurtled acrossco
Comment by: Vivienne Whalley on 14th December 2013 at 08:18
I remember my dad drinking in the Bay Horse pub , the white building on your right shoulder
My gran had the flower shop before it was Bertha Woodsjust to the left of where you are.
Don't recall an upstairs either. But I do remember you could get 4 as well as 6 of chips. One of my mates, it may have been Tommy Pike asked Gracie for meat & potato pie one night. When he said he wanted it warm Gracie popped it in the fish fryer. Nice!!!!!!! There was on other chippy across from the petrol station that Brian Williamson's mum used to run. We spent many a night in the cellar playing cards cos Brian's job was to peel the spuds. We would fill an old cast iron bathtub full and haul em upstairs in a basket when the fryer shouted. Shiela is that you who lived on Thompson Street??