Photos of Wigan
Photos of Wigan
Album Contents
Album Contents
Wigan Album
Mesnes Street, Wigan
7 Comments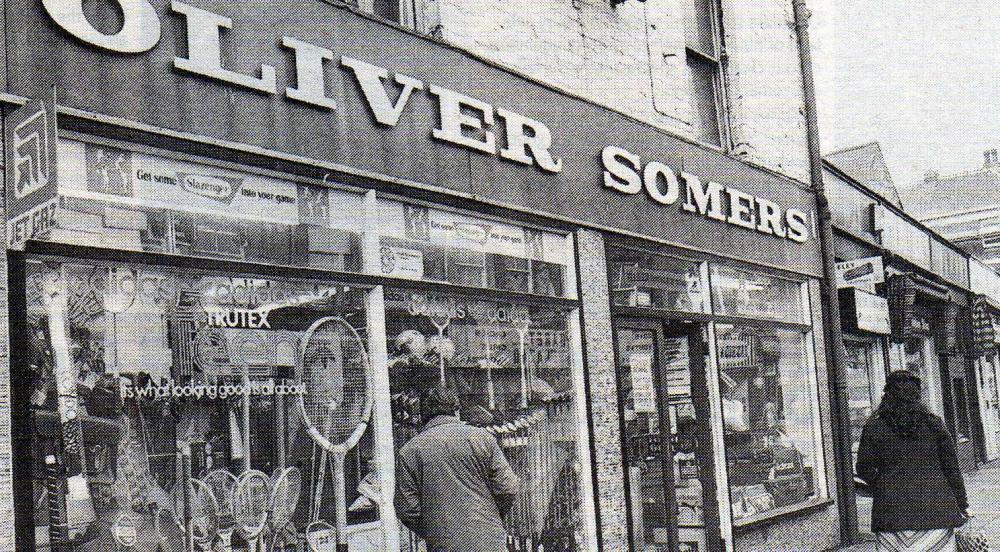 Oliver Somers on Mesnes Street Wigan. 1970s
Photo: Colin Harlow
Views: 4,710
Item #: 21330
The front shop of Oliver Somers on Mesnes Street, Wigan.
Comment by: dh on 20th August 2012 at 19:09
the shop where my mum bought my first football kit ever at age 7 in 1974. Man Utd (when everybody else wwas buying liverpool)
Comment by: irene roberts on 20th August 2012 at 20:02
I got my Brownie Outfit from here.
Comment by: Al.C. on 21st August 2012 at 10:14
They used to have a sign on the side of the building, "Make Oliver Somers Your Target for Sports Goods" Only the word "target" was not used, it actually was a sign painted to look like an archery target.
Comment by: les on 21st August 2012 at 12:06
loved going in that shop as a kid so friendly ,like sherringtons on wallgate yes total different goods but same atmosphere, tim mac has gun shop in standish his shop felt the same last time i called in
Comment by: Keith on 22nd August 2012 at 13:31
It was one of the few places to get catty elacky from.
Comment by: Tony G on 23rd August 2012 at 18:10
Yes Al, I do remember the bullseye thing. As you walked down Crompton St, it was in your face!!!! Many happy memories walking to school!!!!
Just bought a Raleigh Corsa in Newquay with a Oliver Somers
Of Wigan badge on it.