Photos of Wigan
Photos of Wigan
Album Contents
Album Contents
Wigan Album
Library Street, Wigan
5 Comments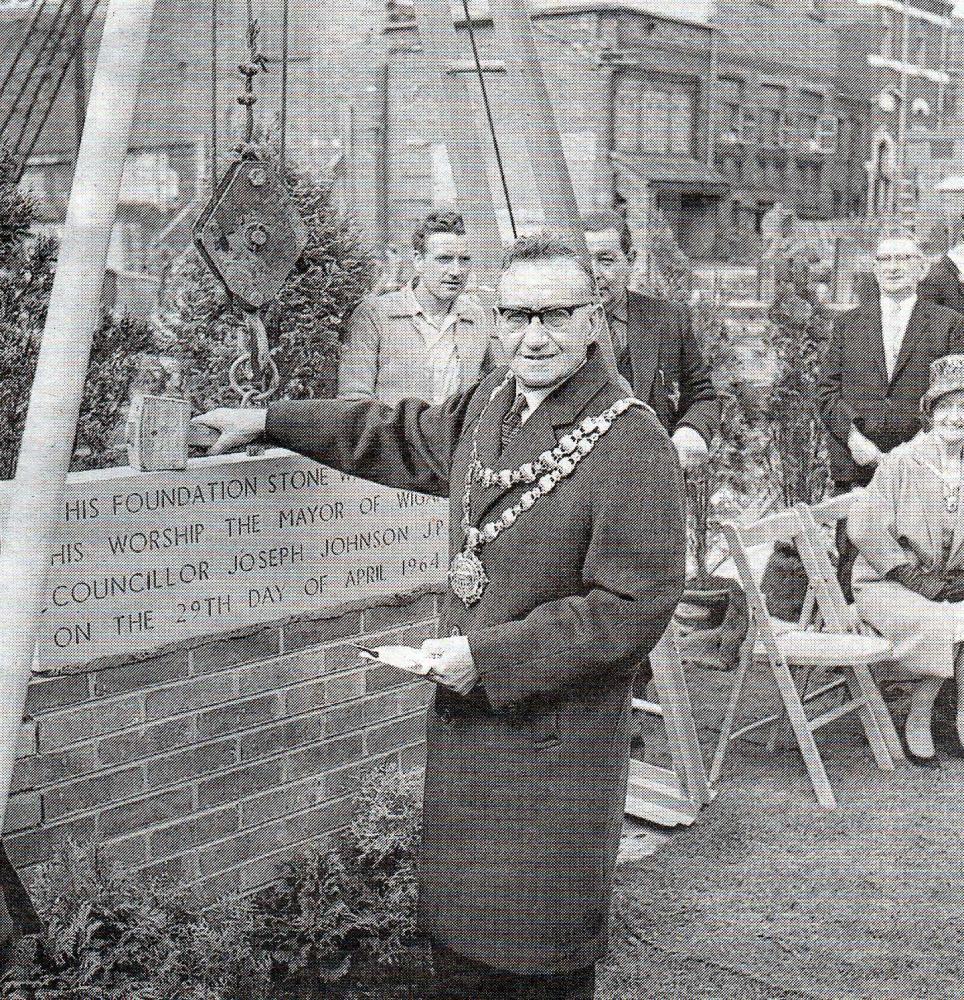 The Foundations of the new Wigan Baths 1964
Photo: Colin Harlow
Views: 1,815
Item #: 21288
Coun Joseph Johnson, Wigan's then Mayor and other dignitaries attend the ceremony laying of the foundation stone in April 1964.
Comment by: Colin Harlow on 15th August 2012 at 14:58
The then new international swimming baths was opened in 1966, at a cost of £692,000. The doors shut for the last time in 2008.
Comment by: Jean J on 15th August 2012 at 22:32
It didn't last so long then. Shame. I dont remember seeing the foundation stone.
Comment by: dave c on 17th August 2012 at 07:54
I remember my Grandparents attending this Ceremony, My Grandfather was the Manager of the Baths at the time. In the background (extreme right)you can see the side entrance to the Main original Baths Building which accessed the function room and the living quarters,which was off the yard which led off from Millgate, right opposite the Baths Hotel PH. To the left of that, almost over the Mayors head was the old Laundry at first floor, the boiler rooms were underneath. The photo is taken looking from roughly where the entrance to the pool built in 1964 was before being demolished to make way for the Life Centre. The Car Park at the side of Franco's would be at the photographers back
Comment by: jondav on 17th August 2012 at 14:28
It would'nt have taken much work to extend the baths by 3 inches surely.
Comment by: Ernest Pyke on 26th September 2012 at 04:46
These baths have been demolished and replaced by The Healthy Living Zone at Wigan Life Centre.