Photos of Wigan
Photos of Wigan
Album Contents
Album Contents
Wigan Album
Market Square
3 Comments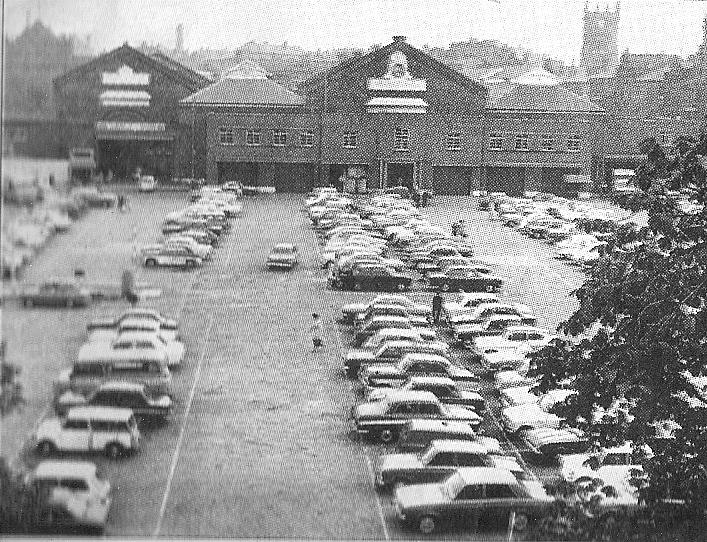 Market Square in the 1970s
Photo: JohnAlan
Views: 2,232
Item #: 21193
With it's cobbled stones the Market Square provided valuable parking space and for me some great memories of the annual fairs in the fifties and swinging sixties. The smells of the food stalls, the waltzer, big wheel, black peas, caterpillar - where we all took our girlfriends, waiting for the top to come over. What memories. Something the young generations will never know!
Comment by: bill7 on 6th August 2012 at 02:04
My god john Alan waiting for the top to come over conjurs memories up from 50 years ago ,won,t sleep tonight o
Comment by: irene roberts on 6th August 2012 at 09:32
Yes, I remember The rattly old Caterpillar too. When the green top came over we were enveloped in a strage,underwater-like gloom, going round and round and up and down, and every so often a sudden, deliberate rush of wind would send the older girls' skirts blowing high over nylon stockings, causing much screaming and laughter!
Comment by: Helen on 6th August 2012 at 15:55
I remember the Caterpillar too, lots of great fairground rides, The Waltzers, The sedate painted Horses & the one ride that terrified me was the thing with motorbikes fixed to the floor that got faster and faster, it went up & down as well ! Loved all the noise, lights & fun of Wigan Fair back in the late 40's, early 50's, candy floss machines, china stalls.....it was great