Photos of Wigan
Photos of Wigan
Album Contents
Album Contents
Wigan Album
Whelley
11 Comments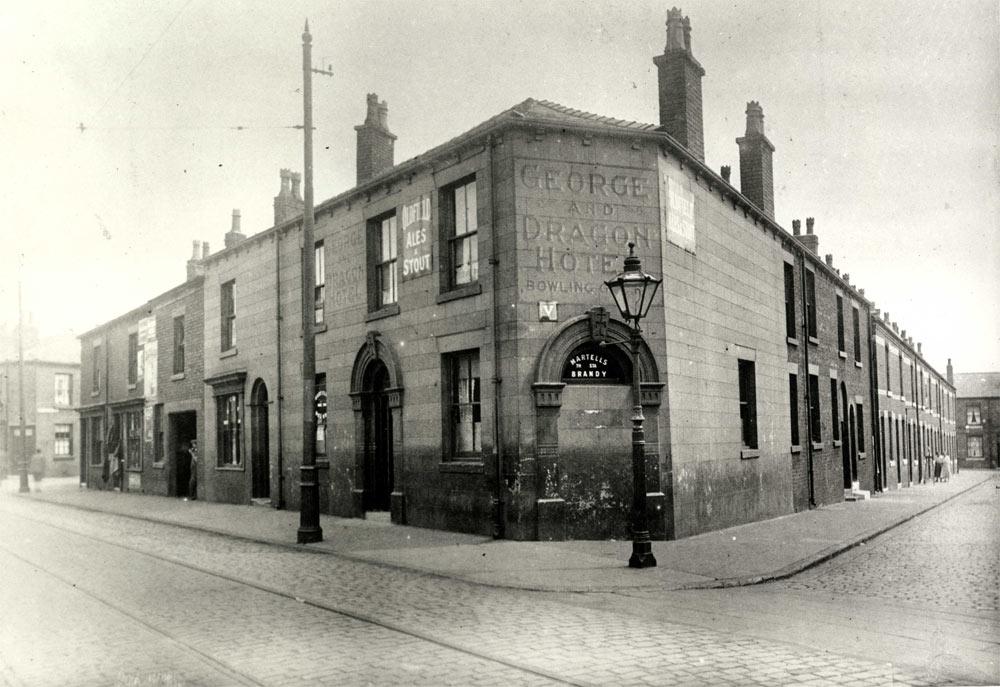 George & Dragon, Whelley
Photo: Scholes Malc
Views: 3,750
Item #: 17625
George & Dragon
Comment by: Vicky on 21st April 2011 at 08:45
Great photo, First time ive seen this pub, thanks
Comment by: cp on 21st April 2011 at 09:45
my nan & grandad lived at the bottom house perch street,aunty annie & ada, twins, also lived in the street.
Comment by: Ken Smith on 21st April 2011 at 12:29
I have been looking for a photo of the George & Dragon for years as my great grandfather Thomas Fillingham was landlord in the years 1890 to 1900 and my great grandmother died there in 1900
Comment by: Jem Glover on 22nd April 2011 at 07:33
That's a beltin photo Malc,you must have been the first in Whelly with your own camera back then.Remember the last time I went in there,it was a Saturday dinner time after working at Leyland Truck and Buses.I was still an apprentice so before 1974,think it would have been 1972.
Comment by: Ken Smith on 22nd April 2011 at 17:30
Sorry my great grandmother died their in 1897 she commited suicide in the pub.
A sad end. Do you know the story?
Her ref. in Freda's transcript for Wigan Cemetery:
Fillingham Jane 48 yrs George & Dragon,Whelley 27-Dec 1897 I 616 * C of E
Comment by: Scholes Malc on 23rd April 2011 at 18:48
come off it Jemmy - you an apprentice in 1972!!!
i always thought you started work as an apprentice Zepplin maker!!!
Comment by: JohnB on 28th April 2011 at 07:17
Am I reading this right? Underneath the sign for "The George and Dragon" does it say "Bowling Green?" where on earth was that?
Comment by: DerekB on 28th April 2011 at 16:41
JohnB, if you look at the other photo of The George and Dragon entitled 'Whelley - then and now' you will find several comments regarding the bowling green. Roy Thompson and KenBs comments answer your question about the whereabouts of the bowling green
Comment by: upthetims on 17th May 2011 at 00:38
Looking at the photo of the Dragon,the bowling green was to the right surrounded by a big wooden fence,and Bedford St was on the other side,Perch St being the street you can see
c.p. My hubby's grandmother Ellen (Nellie) was the sister of Annie and Ada, so you must be related to Arthur and Bertha. I think we might have met at a funeral once? I am Nadine's daughter in law, married to David. I don't know how to contact you without adding my details here. Can anyone help?