Photos of Wigan
Photos of Wigan
Album Contents
Album Contents
Wigan Album
Whelley
6 Comments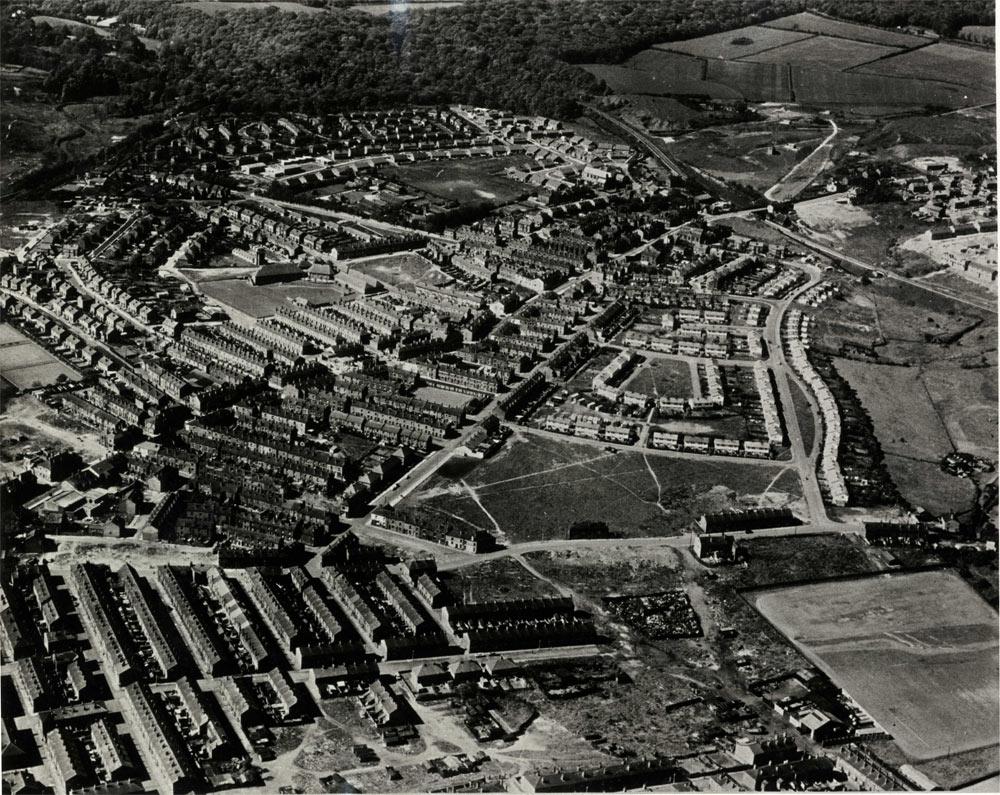 Whelley
Photo: Scholes Malc
Views: 3,695
Item #: 17624
Taken over St. Catherine's Church looking north
'Rec' playing field to right with Andy Fairhurst scrap-yard adjacent.
Prefabs on Durham Street to right/Whelley station still standing/'black patch' near Whelley Labour Club
Comment by: |Steve Mercer on 21st April 2011 at 21:14
Great set of photos Malc, did you take tham yourself ?
Comment by: Scholes Malc on 22nd April 2011 at 11:02
fraid not Steve - Alan Doran took this one....out of a Zepplin!
Comment by: Billy Harrison on 22nd April 2011 at 21:54
Hi Scholes Malc wot year is this please,thanks.By the way great pics
Comment by: upthetims on 17th May 2011 at 01:05
brought up in berwick place good to see prefabs in all their glory .those were the days when neighbours looked after each other
Comment by: JohnAlan on 14th June 2012 at 15:32
Great pic! Would be noice to join up the Scholes one too.
The year I would think is in the mid 60s just before the blitzkreig on Scholes. I can see Platt Lane with some houses missing, part St Catharine's recreation ground with Caunce Road running down from Caunce St. Kendrick St is there with the sand hole at the top end. Golborne St where I used to live, Stanley St with St Catharine's Mission at the Platt Lane end are all still there. Played many times on the rec and at the top of Golborne St/Stanley St.