Photos of Wigan
Photos of Wigan
Album Contents
Album Contents
Wigan Album
Market Square
8 Comments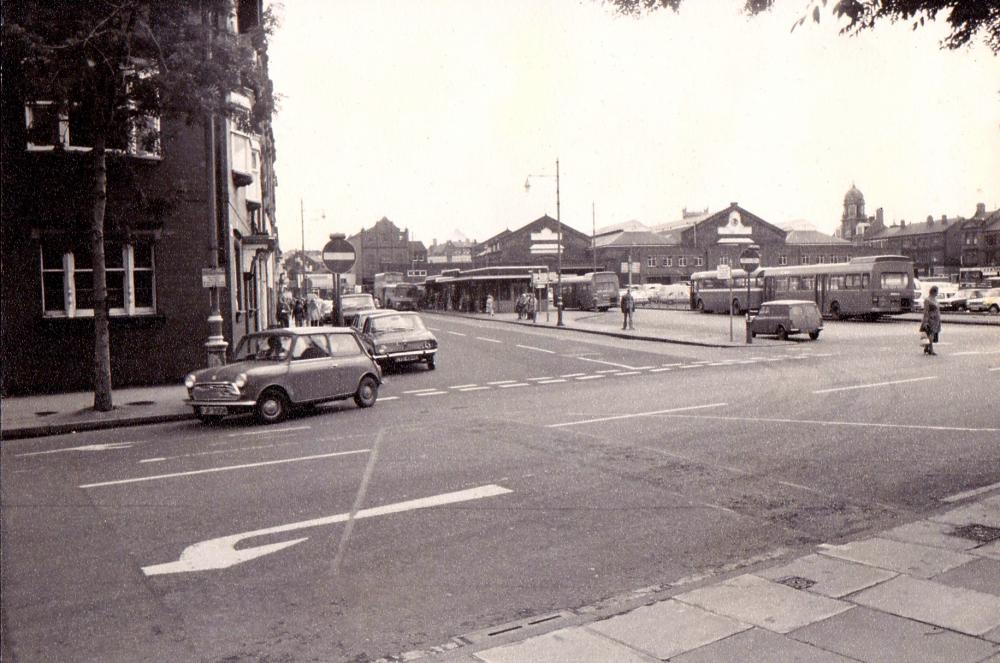 Market Square Wigan
Photo: Dave Cockrell
Views: 2,254
Item #: 17269
Taken in 1971, this photo looks back across the Old Market Square (Now the Market Hall and Galleries, towards the Old Market Hall, with the Queens Hall in the background. Mesnes playing field behind me.
Comment by: Freda on 3rd March 2011 at 19:52
Is that someone waiting for the Kitt Green Bus?
Comment by: Ken R on 4th March 2011 at 00:18
Moss's School of Dance was just in that street on the left. I shuffled my feet up there a few times.
Comment by: Helen on 4th March 2011 at 08:41
Thats how I remember the bus station, Market Hall etc. And didn't Pendleburys move to a building on the same side of the road the pic was taken from, after the fire ?
Comment by: Duncan on 4th March 2011 at 10:30
Does anybody remember a little lock up shop that used to be somewhere on this corner between Hope Street and Mesnes Street? It was a sort of second hand junk shop, I seem to remember some people called it "The White Elephant Shop" and that would have been in the 1960s.
Comment by: baker boy on 5th March 2011 at 13:47
wigan before the council made a mess,a proper market town
Comment by: Joe Thomas on 2nd May 2011 at 14:33
Yes Pendlebury's Moved Into The Building On The Corner Which Used To Be Rushton's Now Used By The Council
Comment by: Mr X on 2nd May 2017 at 23:49
Photographed later than 1971, as there are two Lancashire United buses ( a single deck Seddon RU and double deck Daimler Fleetline), and three Ribble single deckers, two Leyland Nationals from the first batch, 371-420 PTF717-766L that were initially dual door that entered service in 1972/73. (The second batch 421-460 NTC601-640M was single door). The older bus is a Leyland Leopard. There are also two Minis, car and van, and a Hillman Hunter. Crank and Burtons building and the Queens Hall tower are perfectly visible.