Photos of Wigan
Photos of Wigan
Album Contents
Album Contents
Wigan Album
SHIP HOTEL
7 Comments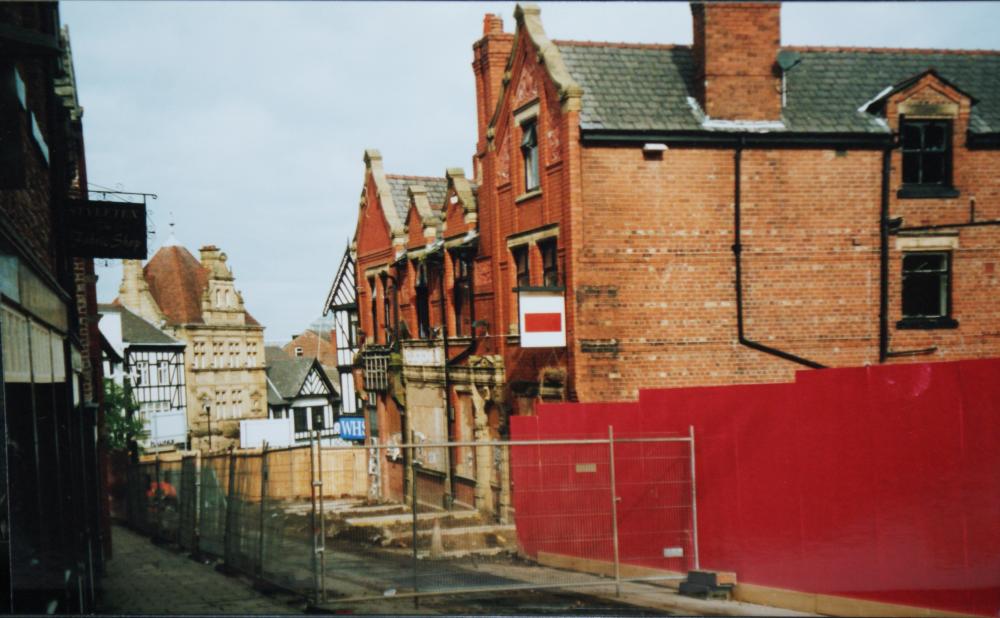 SHIP HOTEL
Photo: GEOFF GASKELL
Views: 3,404
Item #: 15448
SHIP HOTEL MILLGATE PRIOR TO DEMOLITION
Comment by: Shamus O'Holding on 3rd August 2010 at 16:01
Cor! That was a place in th'owd days - what! Joe & Billy Mac and all them owd raspberries.
Comment by: J.S on 3rd August 2010 at 21:10
Was this place somewhere near Salvation Army building?
Comment by: al on 4th August 2010 at 02:46
raspberries is a good name, bullies is more like it
Comment by: David on 5th August 2010 at 15:06
I remember Joe and Billy. Further up Millgate there was a 'club' which served drink at unusual hours. Joe and Billy help run the place. It's a long time ago.
Comment by: Art on 10th August 2010 at 00:47
"The Green Curtain" David..;o)
Comment by: Stan Jones on 16th December 2011 at 18:39
My dad,Frank Jones ran this pub for a whilein the 70s, alas he died there too. \my dad tolme when he first took it over, the old, hard drinkers would be waiting outside for the pub to open around 5 00, and they wouldn't leave till they spent their last penny. It was massive upstairs
Comment by: Jackie Jones on 26th September 2021 at 01:46
Yes Stan, happy times living there with our dad. He was starting to turn the pub around.
Does anyone remember our dad???