Photos of Wigan
Photos of Wigan
Album Contents
Album Contents
Wigan Album
Ince
7 Comments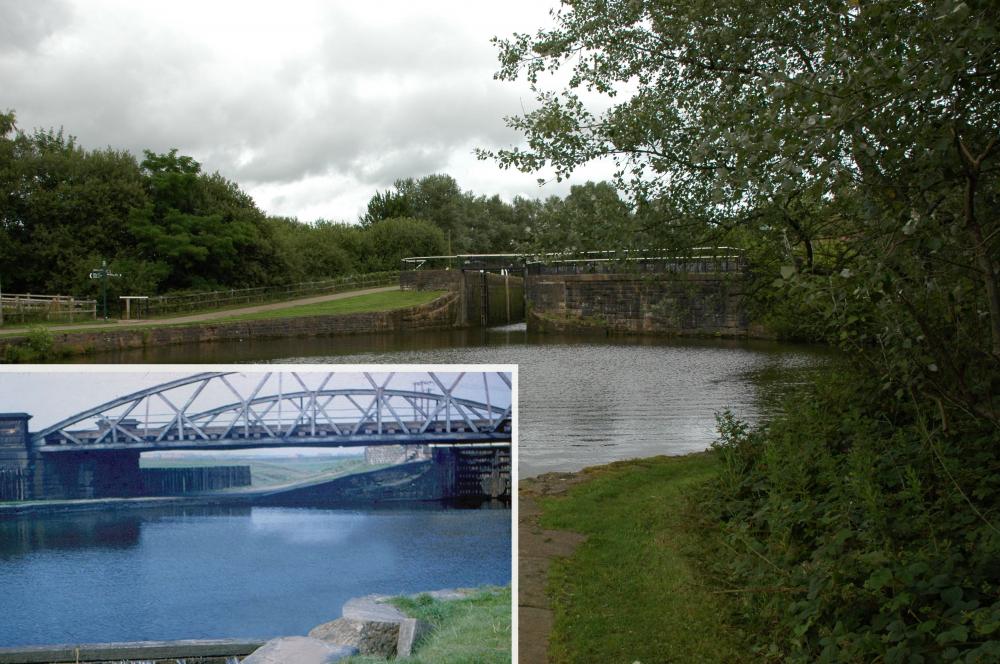 Then and Now
Photo: Gerry
Views: 2,477
Item #: 15432
Apolgies to DK for using his picture here is a photo of then and now of the Iron Bridge over the Canal in Ince
Comment by: Mick on 27th July 2010 at 23:13
Comment by: Ian on 28th July 2010 at 03:51
There is actually a photo on here somewhere showing the bridge with a train crossing it, the photo is taken from the other side of the canal.
Comment by: dk on 28th July 2010 at 08:53
None needed Gerry. I do like the then-and-nows. It is fascinating to see the comparison and there must be a lot of folk traipsing up and down the locks, and elsewhere for that matter, who don't share our memories of the olden days. It must be a help to see these images in juxtaposition. It could be a category.
You've posted some good pics lately.
Comment by: Tom on 28th July 2010 at 09:45
Great piece of work Gerry. I think the comment about a "new" category is spot on especially if they are as well done as this.
Comment by: Gerry on 28th July 2010 at 19:41
Thank You for the kind words Tom... if you fancy being a double act we have really original names
Comment by: roy thompson on 21st August 2010 at 02:17
we used to swim in this section of the canal as children we called it the sandy bottoms as there was a section of bank wich was sandy i remember jumping off the bridge into the canal but i couldn,t follow my mate who walked up the arch of the bridge and jumped off that was scarey