Photos of Wigan
Photos of Wigan
Album Contents
Album Contents
Wigan Album
Ince
7 Comments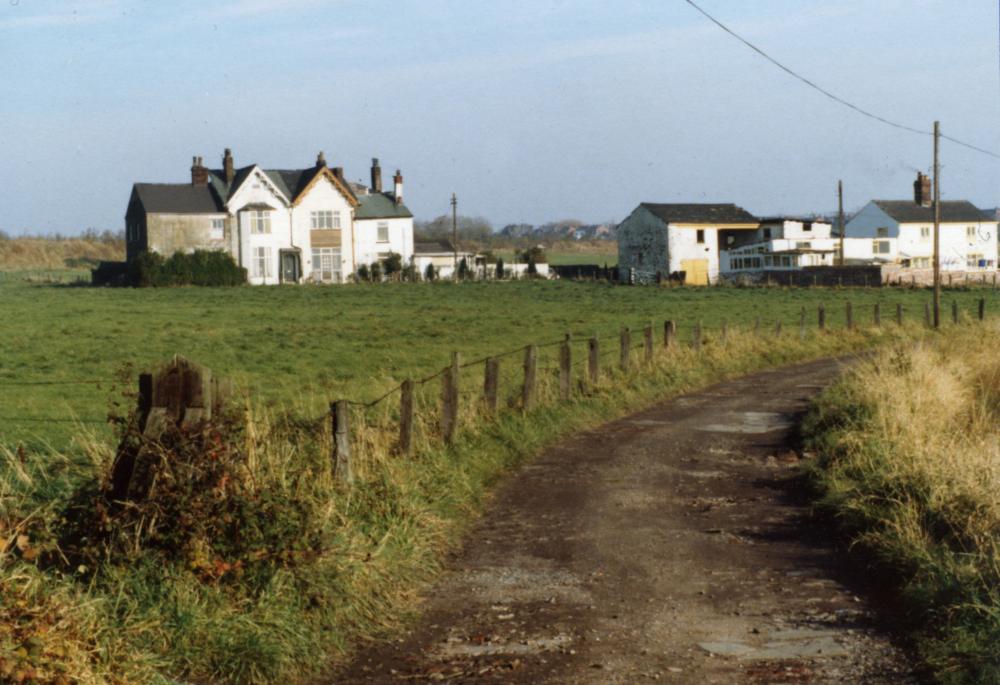 Leaches Farm
Photo: Frank Orrell
Views: 2,638
Item #: 15429
This picture is relating to recent submitted pictures of the farm on the Higher Ince/Hindley border.This photo was taken in the 1980s. My paternal grandmother was Annie Orrell, nee Leach and I think relatives of hers owned the farm. My dad was Jim Orrell who used to tell me of summer days helping out at the farm when he was young. He was born in 1908 and died in 1997.
Comment by: Maurice Tyrer on 27th July 2010 at 18:09
Hi Frank,this is'nt Lightfoot Farm were the Leaches lived,this is Burrows Farm with Low Hall Cottages behind,this old Farmhouse is still there and lived in but the houses have gone now.
Comment by: aitch on 27th July 2010 at 19:38
You are right Maurice, a friend of mine lived in the left one of the 2 together, and in the 70s we put a septic tank in for him to help with the plumbing, his name was Joe Jackson and he was the carpenter at Thompsons yard down Christopher street
Comment by: John on 27th July 2010 at 20:00
Frank, did you work for the Wigan Observer Newspaper, your name rings a bell?
Comment by: Frank Orrell on 31st July 2010 at 21:50
Thanks Maurice for enlightening me about the farm. It was my dad who must have got confused. Can you tell me where Lightfoot Farm was in that case.
In reply to John, I was a photographer at the Post and Chronicle originally then we amalgamated with the Wigan Observer in the 1980s. I worked on the Wigan papers for 42 years taking early retirement last year.
Comment by: Maurice on 1st August 2010 at 09:05
Hi Frank,if you look at my Ince Farm photo's,thats lightfoot Farm,and if you go to page 2,and look at Amberswood 2 you can see were both farms are,the old railway line,now a cyclepath separates them,Frank could it have been your Dad I sold a Canon T90 flashgun to around 20 years ago,he told me that he had been the sports photographer for the Wigan Observer.
Comment by: Frank Orrell on 3rd August 2010 at 22:22
No Maurice it couldn't have been my dad you sold the flashgun to. He wasn't a photographer, he was a maintenance joiner at Timberlakes garage on Library Street, Wigan, and then at their premises on Wallgate where the present day Go Outdoors store is located.
I was born in Lightfoots farm in 1946. My grandfparents(James and Elizabeth Leach) owned the farm. Subsequently, my uncle James Leach and wife Kathleen took over and it was eventually inherited by their son Brian.
James seniors father and mother ( Richard and Bridget Leach) used to occupy Low Hall farm Hindley. The family used to walk from one farm to the other across the fields. I left Lightfoots farm when I was only 10 months old to move to Norfolk but used to visit the farm annually until my grandparents moved to Caunce Road, ( now demolished) in Wigan.
Just been sorting out the family history.