Photos of Wigan
Photos of Wigan
Album Contents
Album Contents
Wigan Album
Ince
13 Comments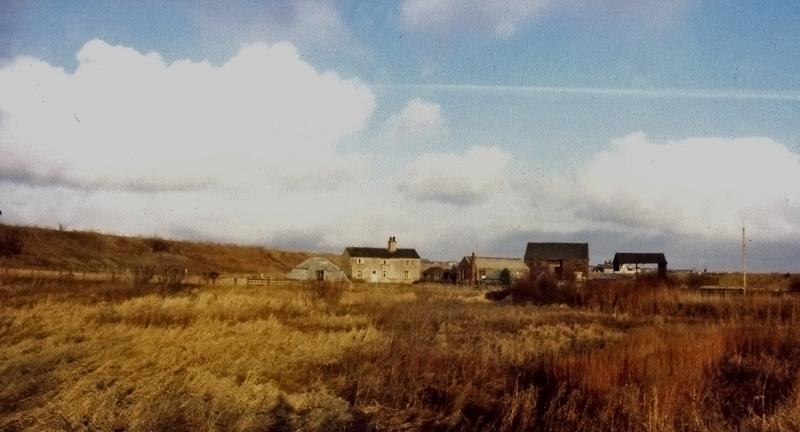 Ince Farm
Photo: Maurice Tyrer
Views: 2,502
Item #: 15412
Farmhouse & buildings.
Comment by: Gerry on 26th July 2010 at 11:24
Is this farm just on the border of Ince and Hindley Just off Manchester Road? My friend from School, Pat Glover from Belle Green Lane used to keep her Horse here
Comment by: Billy Harrison on 26th July 2010 at 12:40
where in ince is this area
Comment by: irene roberts nee griffiths on 26th July 2010 at 14:20
I think it's Mellings Farm, Billy.....proper name Moss Hall Far, down what is now Seaman's Way.
Comment by: irene roberts nee griffiths on 26th July 2010 at 15:52
Billy, were you related to Lois Harrison, (later Shawcross?)
Comment by: Maurice Tyrer on 26th July 2010 at 16:41
Its not Annie Mellings farm,Ince farm is by the side of Manchester Rd,the barn and shippon are still there,the bungalow is behind where the old houses where in the Amberswood photo,Amberswood Terrace.
Comment by: irene roberts nee griffiths on 26th July 2010 at 18:28
Thanks Maurice, I wasn't sure.
Comment by: josie pennington nee beckett on 26th July 2010 at 19:08
its leaches,my husband alan sometimes nocked about with brian leach,he sat outside the house for hours with brian cleaning his mams brasses and for all their hard work they got a jam butty,the farm was in ince if you go past ince park towards hindley as you go under the railway bridge turn imedietly left up a small path, its all overgrown now.
Comment by: Colin Harlow on 27th July 2010 at 11:24
Manchester Road, between Ince park railway bridge and Machael Edwards cars. Left, Wigan to Manchester line, to the right of the buildings the Whelley loop line.
Comment by: Keith on 3rd March 2018 at 12:50
This farm is/was called Lighfoot's farm, a smallholding - The Leach family lived there in the sixties and seventies - Brian Leach was my schoolmate - I would ride their horse called Dobbin which hauled a trailer overflowing with very smelly stuff through Higher Ince and sometimes I would help with haymaking and I too was paid in jam butties - lost contact with Brian when he moved to Spain around the nineties. Access was via a narrow path next to the car dealer.
Comment by: Arthur Earlam on 9th February 2020 at 21:59
I remember that as George Ormerods farm. I used to help with milk deliveries around Ince when I was a kid - we lived in Low Hall farm(Burrows Farm)on the opposite side of the rail track
The farm was owned by my grandparents. James and Elizabeth Leach. I was born in the farm in 1946 but father (John Leach) took us all south to Norfolk when I was 10 months old. Farm passed to my Uncle Jame (Jimmy) and wife Kathleen. They had three children. The third was Brian (now in Spain) referred to in an earlier communication and he subsequently became owner of the property.
The Low Hall Farm was once occupied by Richard Leach (my Great Great Grandfather) and wife Bridget (a "challenging" lady originally from Ireland)
Yes this is Lightfoot's Farm, The farmhouse in the centre is where I was born and brought up. My parents had a bungalow built (to the left of the greenhouse) to replace the old farm house in 1983. The greenhouse was taken down in about 1990. The old farmhouse was demolished in about 1997. The open wooden barn to the right was taken down in 2002. The brick barn was taken down in 2004/6 and is in the process of being rebuilt (2021). The other low brick outbuilding has been converted into a nice dwelling house.
I would like to say hello to some of my old friends, Maurice Tyrer, Kieth H, Alan Pennington, and of course my cousin Chris Leach, who I havn't seen for many years.
Thanks Maurice for submitting the photo.
Is this the farm opposite Walmesley (Ince) Park on Manchester Road. Makerfield Way up the old Morrison's would be on the right of the picture?

Or is it on the Hindley side of the railway embankment, on the left as you go towards Hindley.