Photos of Wigan
Photos of Wigan
Album Contents
Album Contents
Wigan Album
Marsh Green
9 Comments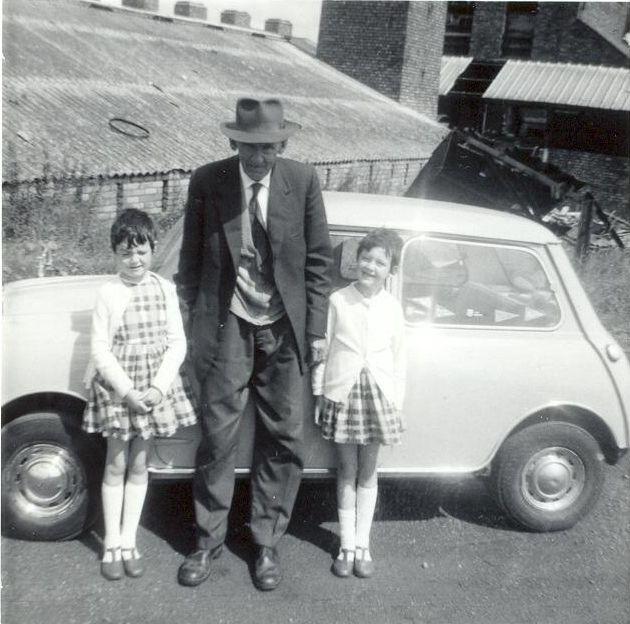 Site of the old brickworks at Marsh Green, early 60s.
Photo: Anthony Highton
Views: 3,841
Item #: 1504
Here is a snap of my grandfather & sisters at the site of the old brickworks at Marsh Green. It was took in the early 60`s (it's now the site of the JJB factory).
Comment by: Linda on 2nd August 2007 at 22:00
I knew this place wasn't just a figment of my imagination!! I remember going there with my dad and being aloud to look down into what I assume was the red hot furness
Comment by: Cyril on 10th January 2009 at 16:30
I also remember looking into those kilns Linda. We lived next door to the watchman Mr Jolley who took my brother, sister and myself into the works one evening, he introduced us to another man who explained to us what went on in there, I remember when he opened up a cover of sorts in the floor and down in the depths was an amazing sight (well to our young minds it was) a very scorching hot really red glow. He also showed us inside some kilns that had supposedly cooled down, the bricks inside where still quite hot to touch though.
Comment by: bill jolley on 10th January 2009 at 18:53
Cyril,,, that nightwatch man who took you to them brickworks was my dad, harry jolley..cheers Bill
It's great to see a picture of the brickworks. Wonder if there are any more around? I used to go 'cockeying' with my dad when I was 6 years old in the ponds there and later when I was 15 I worked there for a short while with David Cunliffe from Norley. Thanks for putting on the photo, Anthony.
Boy the old brickworks! Remember Red Cloggs. That brings back memories.
i remember falling off 1 of the roofs their with my mate frank lisky when i was about 7yrs old
Comment by: Cyril on 3rd March 2013 at 17:20
Robert, around the mid 1960s Geoff Traynor also went through an asbestos roof at the brickworks, he was quite badly injured too and spent many weeks in hospital.
Comment by: Stephen Sharrock on 8th March 2013 at 09:31
Hi bobby, I remember it well. We had seen a kestrel nest about half way up the chimney in the picture. You and frank said you were going to try and get to it and you were both badly injured.
I remember going over the old brick work also wacking school and playing on pipes