Photos of Wigan
Photos of Wigan
Album Contents
Album Contents
Wigan Album
Ince
7 Comments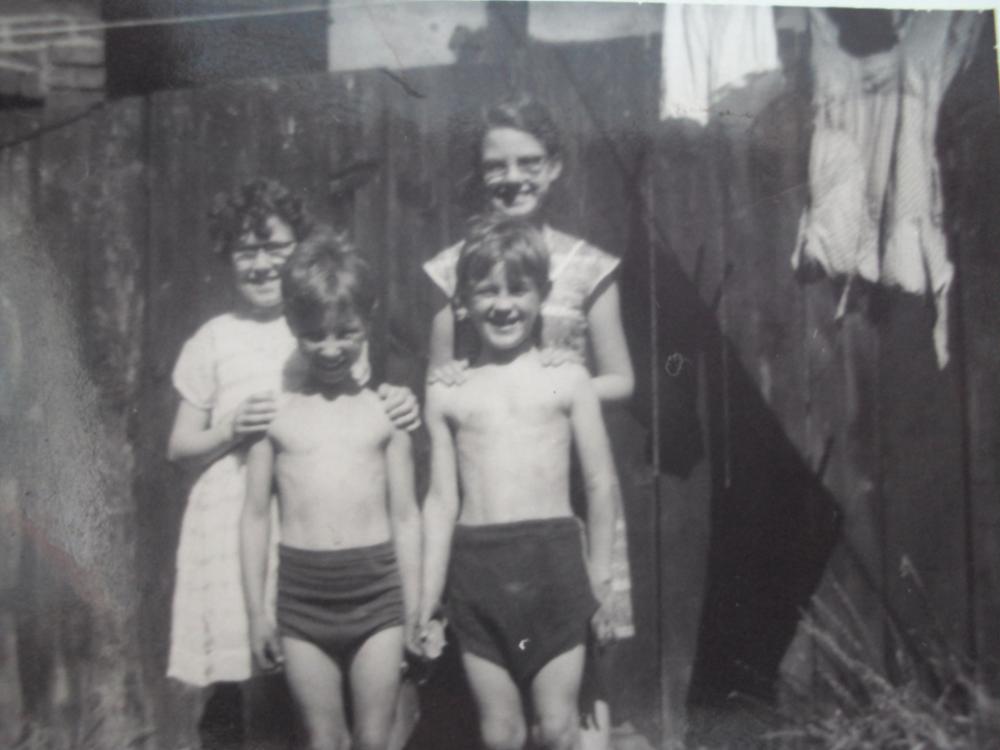 the backs
Photo: jam
Views: 2,891
Item #: 14854
Betty , Stephen, John and Lorraine... taken around 1958/9. (corner of Tolkeith st/Belle green lane)
Comment by: tony on 17th May 2010 at 21:06
Comment by: Gerry on 18th May 2010 at 09:08
I had some woollen trunks too, I remember coming out of the sea at Blackpool (you did not swim at Blackpool you just went through the motions) and although the trunks were still on my waist the bottom bit was dragging on the sand. I still have them, they fit me perfectly now !!
Comment by: Cyril on 18th May 2010 at 11:19
That's a very good description of Blackpool sea and what happened with them wooly cossies whilst swimming Gary. Had a good laugh at that.
Comment by: josie pennington nee beckett on 18th May 2010 at 12:23
my mother inlaw told me that lots of people used an old jumper and sowed it up where needed ,we have many a laugh about one of the lads went to the baths with them and the water just weighed them down and they bursted open all over.
Comment by: irene roberts nee griffiths on 18th May 2010 at 17:22
They might have all this Lycra and designer names now but I don't think they have half as much fun.
Comment by: Gerry on 18th May 2010 at 21:21
I have just checked my swimming costume, and being over 50 years old I find there is a hole in it......................................in the elbow
No matter what swim wear they had on ... they sure do look happy and having some fun!