Photos of Wigan
Photos of Wigan
Album Contents
Album Contents
Wigan Album
Ince
12 Comments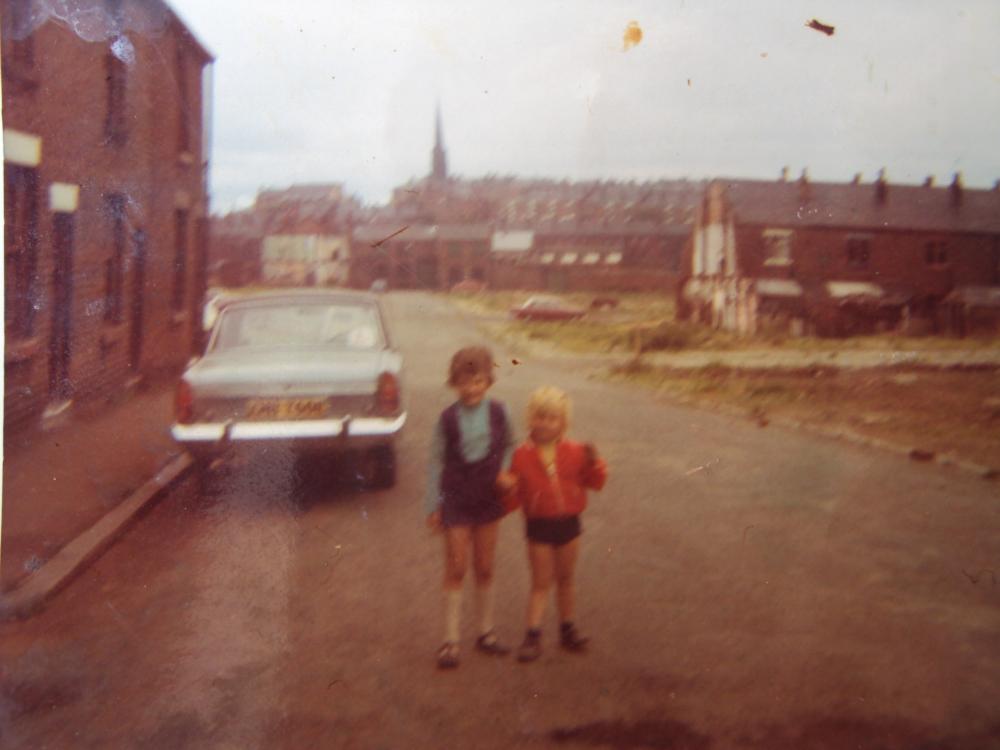 caroline street, ince
Photo: jam
Views: 3,630
Item #: 14841
Kim Stott and my brother taken about 1975/6... st.catherines spire in the background
Comment by: dave harlow on 15th May 2010 at 18:13
is this near rosebridge school
Comment by: sb on 15th May 2010 at 19:21
Comment by: jam on 15th May 2010 at 19:34
yes... the kids were (near enough) stood on level with the school gates (out of sight on the right).
Comment by: Barrie Winrow on 16th May 2010 at 21:03
I was born just off caroline street "Ashton street" thanks for putting this photo on here
Comment by: Joyce Yates (nee Whittaker) on 17th May 2010 at 12:47
My grandma and grandad had a little shop on Caroline Street, nearly opposite the Rifleman Pub that stood on the corner of Ashton Street. Grandparents name was Fairhurst.
Comment by: BamBam on 20th May 2010 at 18:03
Rifleman pub, thats one i aint heard about joyce would love to see a pic if anyone has one lol.
Comment by: aitch on 21st May 2010 at 21:09
I remember a man in a wheelchair who lived either in the row to the left or the one after, who repaired radios, I think his name was Jimmy Crompton
Comment by: Stuart on 21st May 2010 at 21:37
I can see the stop where I was born and spent my 1st 7 year.
Comment by: TERRY TAYLOR on 24th May 2010 at 22:48
Knew Fairhurst shop in Caroline St,spent many happy times in there during the war years,Jimmy Crompton who used to repair radios lived in Peel St.
remember this veiw very well and know the two people in photo very well we used to live in houses on right hand side of photo,
Comment by: ian barrow on 19th November 2010 at 00:09
we lived at 58 manchester rd i remember caroline st when they were demolishing the houses great photo thanks.
Comment by: kathleen on 17th June 2013 at 17:01
the first st yousee was edward st. the second st you can see (where the red car is )that was ashton st Barrie winrow you lived in the last house on the right .