Photos of Wigan
Photos of Wigan
Album Contents
Album Contents
Wigan Album
Greenough Street, Wigan
16 Comments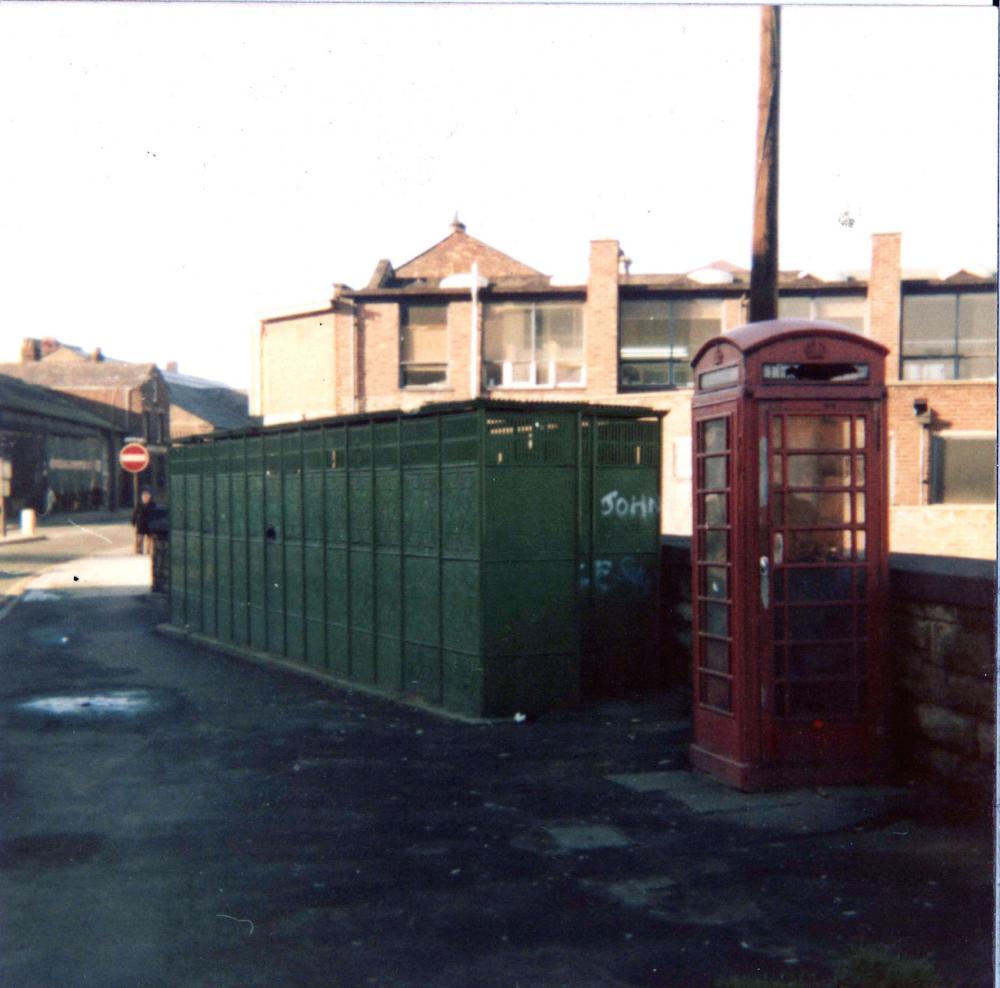 The Wigan pissoir
Photo: Rev David Long
Views: 3,369
Item #: 13319
A parishioner has provided this pic of an unusual subject....
Comment by: Peter on 24th January 2010 at 19:00
I remember walking past this every week to go to Central Park.
Oh - the smell !!!!!
Comment by: irene roberts nee griffiths on 24th January 2010 at 20:30
This place had rather a bad reputation in times past, as had the mens' toilets near to the infirmary on Wigan Lane, now totally transformed into the lovely cafe.
Comment by: Art on 24th January 2010 at 20:41
It came in quite handy a time or two when needed ;o)
Comment by: orrellite on 24th January 2010 at 21:17
had forgotten that the evening post was based in the building to the right and left distance the drill hall where the TA were based
Comment by: Keith on 24th January 2010 at 21:19
Used it myself many a time walking home to Hindley after having a pint or two with my dad in the Pagefield
Comment by: trewyth on 24th January 2010 at 21:23
There was a pissoir under Wallgate bridge by the North Western Station and another
over the Douglas near the Honeysuckle in PoolstockK
Comment by: sim on 24th January 2010 at 22:05
THE WIGAN PISSOIR is this where the term have a p*** came from ?
Comment by: Scholes Malc on 24th January 2010 at 23:27
always a stopping off point between the Ball & Boot and Central Park and yes it did stink!
there was also one on the next bridge 'downstream' by the Little Theatre and all the 'waste' went straight in the 'Duggie'
Comment by: Mark C on 24th January 2010 at 23:28
I wanted a pee many times walking past there but never dared enter-gave me the creeps.
Comment by: rubyshoes on 25th January 2010 at 11:04
You wouldn't want to make a phone call there.
Comment by: Ashley on 25th January 2010 at 12:17
A part of Wigan as I remember it, my uncle worked for many years at the old Lancashire Evening Post offices.
Comment by: davey on 26th January 2010 at 19:53
The photographer was probably stood by the small printers, I think it was Tickles. Used to get drawing pads from there.
Comment by: alan lad on 28th January 2010 at 20:36
cant forget that phone box it was my rain shelter as that spot to the right of it was the meet up place for me and A girl for three years till i wed her nigh on forty year ago . she was never early come to think of it
Comment by: COLIN HARLOW on 12th February 2010 at 10:38
The building behind the stinky wee-house is the former Evening Post & Chronicle newspaper offices, before moving to Leyland Mill Lane.
Comment by: GeorgeB on 5th February 2016 at 14:33
Just for information, a pissoir is a French invention common in Europe that allows for urination in public without the need for a toilet building. If you google the word you'll find fascinating examples on Wikipedia.
Comment by: Mr X on 7th May 2018 at 19:57
The last gents pissoir in Wigan was located in Library Street behind the old library that became the History Shop, and was only washed by rainwater that was demolished only a few years ago, but do you remember both ladies and gents toilets in Market Place where you went down into the basement adjacent to the bus office that finished in the mid 1980s?