Photos of Wigan
Photos of Wigan
Album Contents
Album Contents
Wigan Album
Billinge
7 Comments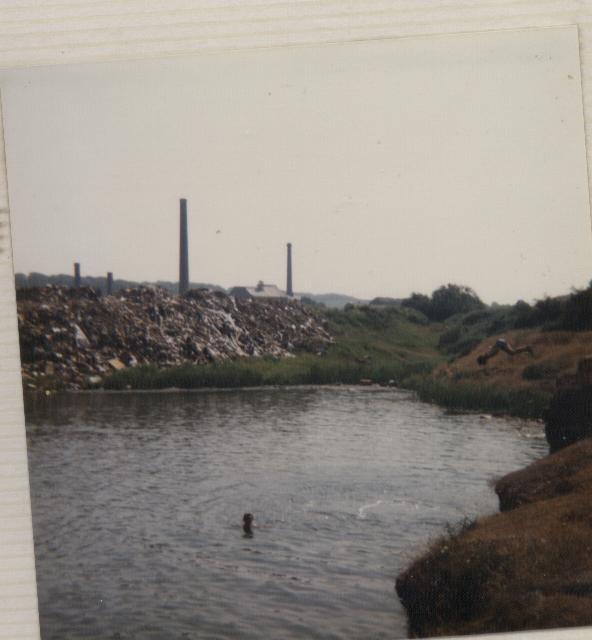 blue lagoon billinge
Photo: dave owens
Views: 4,541
Item #: 13257
tribute to the late Ged Hughes swimming in the blue lagoon in the summer holidays 1983
Comment by: colin butcher on 19th January 2010 at 22:24
Goodness me dave,,, i was quite shocked at seeing a photo of the blue lagoon... When i looked at the photo.. I thought i was back there.. Jumpin of them rocks and sunbathing on the grass verge (top right of the photo). It brought a lot of good memories flooding back to me....!(I WAS 20 YEARS OLD THEN)...wish i still was.....lol.
Comment by: Martin Pearce on 20th January 2010 at 06:39
Many thanks Dave so many good memories of this place through the sixties and seventies.Upholland Anglers used to have this as there fishing place. Some really good Chubb and Tench caught here. We restocked it in the early seventies from a pond called Harry Glovers over on Ashurst Beacon due to the roads being constructed around Holland moor, near Skem.Some nice roach Dace and carp put in the Blue lagoon............sadly wasted...for one mans profit.
Amazing what was lost here when it was filled in......criminal is all I can say.
Comment by: Dave Owens on 21st January 2010 at 12:15
I new people would love thease pics my mum and dad came to watch us swim cos of the name my mum could not beleve her eyes when she saw the place she thought there was going to be parm trees ha ha they had a shock
Comment by: Helen Baldwin on 22nd January 2010 at 16:12
I remember walking across the ice on the Blue Lagoon once in the 60's. I must have been mad!
Comment by: David owens on 24th January 2010 at 12:09
Your lucky your still here it was very deep in some parts over the other side we used to dive off there two proper summer holidays not sat on the computer for 7 weeks ? Saying iam borad
Comment by: D on 30th March 2011 at 09:52
I have some really happy memories of the Blue lag and Glover's pond, knew that Glover's pond had succumbed many years ago, did not know the blue Lag had gone though.
Comment by: Johnny on 28th January 2015 at 12:35
I remember John Boardman fishing here before I knew him and threw some stones into the water. His language was choice!! LOL