Photos of Wigan
Photos of Wigan
Album Contents
Album Contents
Wigan Album
Ince
9 Comments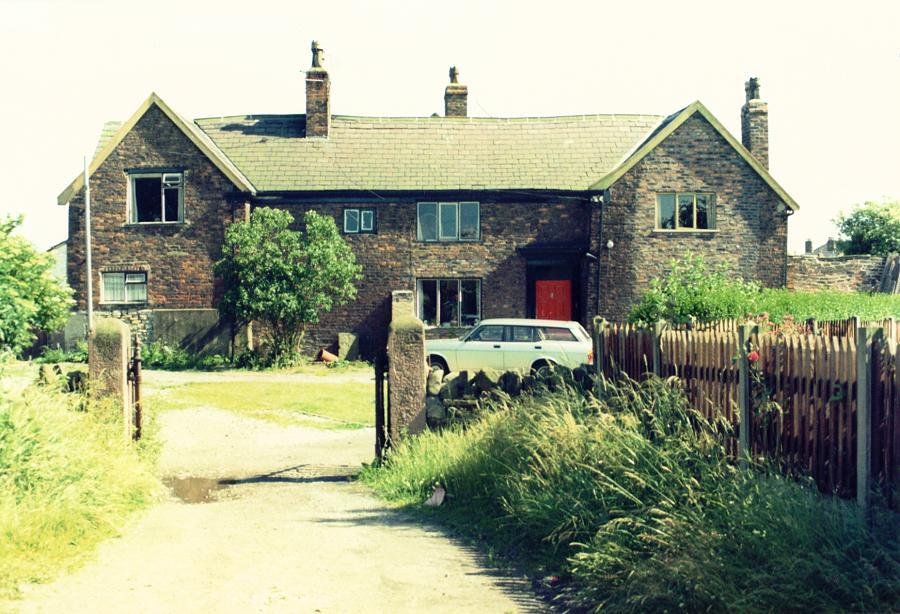 Peel Hall, Ince, 1980s.
Photo: Maurice Tyrer
Views: 5,415
Item #: 1301
Peel Hall, Ince, 1980s.
Comment by: jennifer on 8th December 2009 at 13:55
my friend ann poulson and her family lived here during the 80's. this house is said to have a secret room!
Comment by: Marlene Austin nee Cain on 3rd January 2010 at 21:33
I was born in Ince but i,v never heard of Peel Hall can anyone tell me where it was.
Comment by: jennifer on 9th January 2010 at 21:06
Peel Hall is up a "dirt track" off Holt street (near RoseBridge High school.) It had lots of land behind it which ran alongside the canal... but now, its been built on.
Comment by: josie pennington nee beckett on 20th January 2010 at 17:49
peel hall is still there though.
Comment by: jennifer on 5th February 2010 at 16:50
... and lookin' better now its been done up!!
Comment by: carl on 8th May 2011 at 17:43
my to mates use to live there 40 years ago they went to rose bridge school lesily and tony hilton never seen tham since good times we had they had no running water for the bog it was out side it stung there mum and dad got me a whatch for my birth day nice people lot of money then i was only 10 at the time
in response to Carls comments re Peel Hall,my email is chonkinfeckle@gmail.com
please get in touch
l also knew the Poulsons that lived here in the 80s-90s. My friend was their youngest child James. We used to play in and all around this house and it is an amazing place to spend your summer holidays away from school. The rooms seem to never end so hide'n'seek would last for ages. For me this was 25/30 years ago and l've now moved from the area. So this picture is very nice to see a forgotten memory.
I was looking up Peel Hall, doing family history research. My great great grandmother died there in 1916 at the age of 85. She was Alice Howard, nee Shepherd, born at Haigh and in later years was a farmer at Lowton and Abram. On the 1911 Census she was living with her married daughter Hannah Rosbottom whose husband was described as a farmer and coal dealer at Peel Hall Farm, Ince. She is buried along with her husband in the family grave at St. David's Haigh. It is great to be able to see a picture of this house, thanks.