Photos of Wigan
Photos of Wigan
Album Contents
Album Contents
Wigan Album
Ince
11 Comments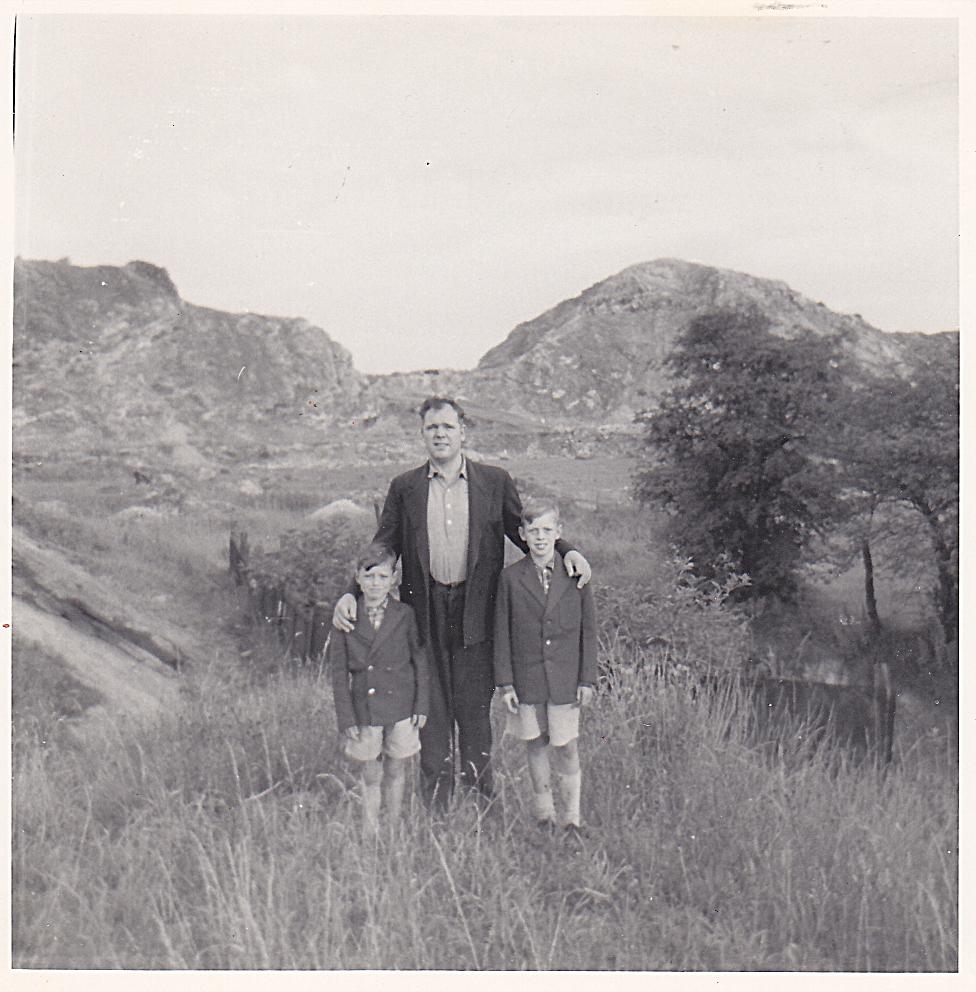 Over the Slag Tip
Photo: Gerry
Views: 3,310
Item #: 12170
Here is my Dad and Brother Bill and me on our regular Sunday Walk around the Slag tip in Ince
Comment by: Graham Taylor on 13th October 2009 at 18:53
Hi
Another jem of a photo takes me back a year or two.
Looking very smart in your blazers..
Comment by: Gerry on 13th October 2009 at 19:47
Hello Graham do you remember some years ag Harold Wilson was involved in some shady land deal....Well this was it. Ince Slag Tip.. Happy days it was our very own Mount Everest, and play ground
Comment by: Sue on 13th October 2009 at 20:25
Spent a lot of time on the slag tip as a child.
oh gerald where do you keep finding these photoes i filled up when i saw this did your mam take it?
Comment by: dave marsh on 14th October 2009 at 09:06
twas like walking on the moon.
Comment by: Gerry on 14th October 2009 at 18:16
Hiya Josie I have a good one of your mum and GRANDAD going into St Williams shall I put it on here?
Comment by: josie pennington nee beckett on 16th October 2009 at 14:18
YES I WOULD LOVE TO SEE ANY OLD PICS YOU HAVE GERRY THANKS
By gum, I seem to recognise that chap. Him and my dad were good mates...he thought a lot about him...perfect gent...I think he was John Mawdsley who lived near the Bush near Dave taberner.
Comment by: Gerry on 4th September 2011 at 11:14
You are right Kevin my dad had a friend named Holcroft although he called him howcroft (ince lingo). Were you related to Ted Holcroft who drowned aged about 7 years old he was my best pal at St Williams.. in later years I became friends with his brother who lived in Coniston ave.
Comment by: JOHN BAILEY on 25th December 2011 at 17:27
WHEN WE WERE KIDS IN THE 50.S WE USED TO WALK FROM PLATT BRIDGE TO THE SLAGGY TO DIG FOR BULLITS, WE CLEANED THEM OUT AND PUT THEM ON THE ENDS OF BULLRUSHES TO USE AS ARROWS, THANKS FOR THE MEMORIES,
Comment by: Gerry Adamson on 5th December 2017 at 17:15
I used to live across the road Ted, on the day Ted drowned I would normally would have been with them I will never forget that day.