Photos of Wigan
Photos of Wigan
Album Contents
Album Contents
Wigan Album
Chapel Lane, Wigan
10 Comments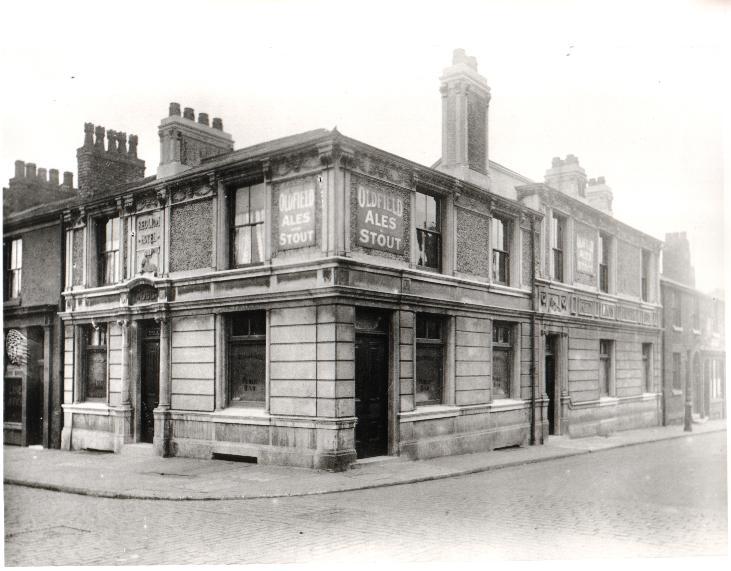 Red Lion Hotel, Chapel Lane.
Photo: Jacqui Kilcoyne
Views: 3,273
Item #: 1045
Red Lion Hotel, Chapel Lane.
Comment by: margaret farrimond on 12th June 2010 at 15:21
I remember watching the whit monday walks from one of the upstairs windows of the red lion late 1950's,grandmother sarah always had her chair put out on the edge of the pavement early morning opposite corner to the vine inn so she would have a good view.
Comment by: ann ashcroft on 15th December 2010 at 12:14
Where was the Red Lion on Chapel Lane
My great-uncle Tom Cain was the licensee of the Red Lion circa 1916. If anyone has any photographs of Caroline Street or surrounding area at the turn of the century, I would love to see them.
Comment by: thomas anglesea on 22nd June 2012 at 17:13
Ann the Red Lion was on the corner of chapel lane and Caroline st.
One of my ancestors Nathaniel Walsh was baptised in All Saints church Wigan on 1st October 1865 the son of Ann Walsh. The abode was given as Red Lion Chapel Lane. I am still trying to find out whether Ann Walsh was the Licensee or a lodger.
Comment by: GPW on 17th March 2015 at 22:21
From Some Ancestry research I have Been doing recently I have touched on Ann Walsh and Nathaniel. With reference to the 1869 directory on WiganWorld - Ann Walsh - Red Lion Inn, 117 Chapel lane. She is also stated as Inn Keeper - Chapel Lane on the 1861 Census. Nathaniel's Sister Sarah Ann died at the 117 Chapel Lane, in 1962 ref Wigan Cemetery info. Ann died in 1882, ref Wigan Cemetery info Plot H431, her husband also buried in same plot he died at the Red Lion - Chapel Lane. Hope this helps
Comment by: GPW on 20th March 2015 at 23:50
After further research, it appears that Nathaniel was the Grandson son of Ann Walsh - Inn Keeper, who would have been 48 when Nathaniel was born, making it unlikely she was his mother and that her daughter Ann was Nathaniel's actual mother
I was born the right hand corner of Caroline Street, our side windows was the view of the pub,,,, happy days.
Comment by: Darren vsb1k on 30th July 2021 at 18:24
I'm confused regarding the Red Lion being numbered as 117 ? The bridge Inn was 139. The fox tavern 137 ( both on the mouth of bridge Street ) Next to the Fox was Jarvises 135.Then another shop133. Then the bears paw 131 And then linneys 129 occuping the mouth of James Street Next to linneys was no more than two more shops 127, 125, that makes the Red Lion 123 However further from that Jack Watson was numbered 105 - 107 ? I just can't work it out
My grandad John Patrick Oleary was born here. His mother was Mary Cain my great nan.

Paul in the comments further up I think we are related.