Photos of Wigan
Photos of Wigan
Album Contents
Album Contents
Wigan Album
Market Square
5 Comments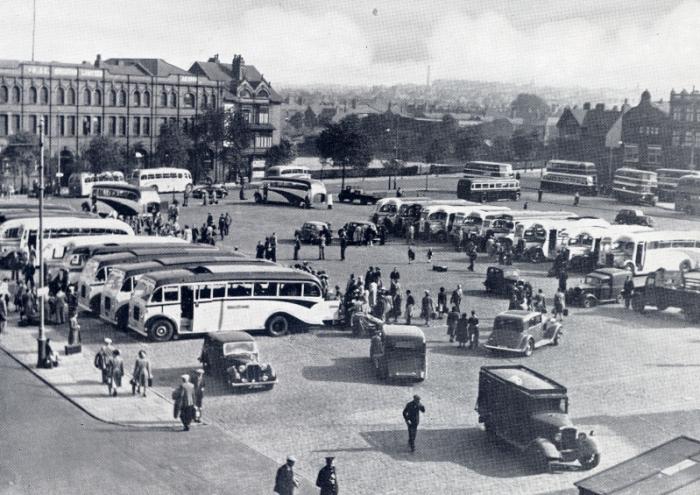 Market Square. 1950's
Photo: RON HUNT
Views: 2,499
Item #: 10014
Market Square early 1950's
Comment by: henry7 on 23rd March 2009 at 17:13
Looks like holiday time, bet some of the coaches are heading for Southport, Blackpool, Rhyl etc.
Comment by: Ernest Pyke on 27th March 2009 at 15:35
You might lose your bet Henry7. Most of them would be going on weekly tours. My first coach tour was 7 days London with Smiths of Wigan in July 1953 & we left from Wigan Market Square.
Comment by: Margaret Finch on 30th March 2009 at 15:47
Those were the days oh the excitment
Comment by: stephen hawkins on 21st November 2009 at 11:03
Ernest, I don't think Henry7 will lose his bet. I remember that you used to book your day trip in an office opposite where the coaches were parked, then you would find your coach. I'm sure you are right, and some of the coaches did longer journeys, but most were day trips. There was usually a "mystery" tour, as well. You didn't know where you would end up. They were great.
Comment by: LesE on 31st October 2010 at 21:02
My dad used to drive one of these charabanks in the 50's.
You could buy coach trip tickets in a small office in the bottom part of the mill building shown in the picture. I think the bottom part of the mill became the gas showrooms