Photos of Wigan
Photos of Wigan
Album Contents
Album Contents
Wigan Album
byron close
13 Comments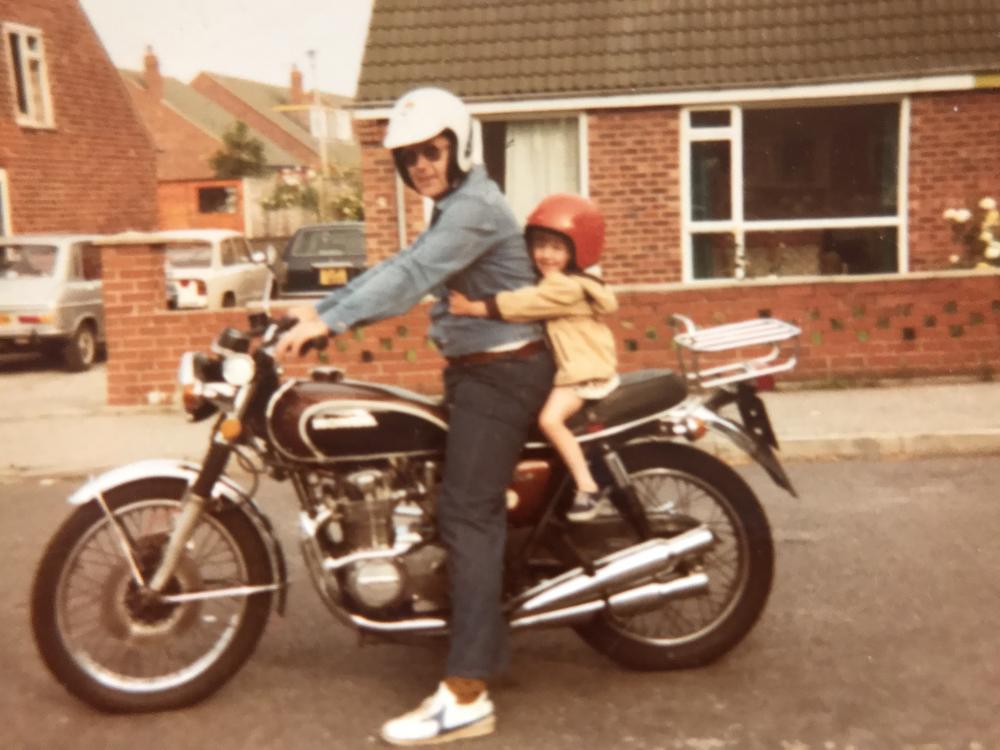 Derek and Ruth
Photo: derek evans
Views: 1,040
Item #: 33329
Me and Ruth on my Honda cb500/4 outside our house around 1977 she is 47 next month geees
Comment by: WN1 Standisher on 19th September 2021 at 19:51
That was quite a popular colour for that bike at the time, and it would be worth a few bob nowadays. Looks like a Simca, Triumph and a Datsun on the drive way. Pardon my ignorance Derek, but where is Byron Close
Comment by: Anne on 19th September 2021 at 20:19
Comment by: john on 20th September 2021 at 14:58
Comment by: Broady on 21st September 2021 at 16:52
Irene,
I would have said Abram. There is a gentleman by that name that comments on a regular basis on the Abram web sites and I think he is a motor bike enthusiast.
It just looks like Byron Close, Abram, Broady, as you come off Abram Park....I wish he'd confirm if it is!
Comment by: CJAlan on 22nd September 2021 at 12:54
It is Byron Close in Abram and NOT the one in Orrell.

The street lamp visible in the background (between the houses) is at the end of Dickens Drive, which comes to a cul-de-sac behind the houses on Byron Close.
Thanks CJAlan. I thought it was Abram. Broady, we had a walk past there today, round the park , over the rec and round the churchyard. I said "Hello" to your Mum. It was beautifully sunny and breezy and very peaceful in the churchyard and there was a bowling match going on over the wall on the Buck's Head bowing green and we could hear the click of the bowls. (Just thought you'd like a little taste of Abram!).
Comment by: wiganer on 22nd September 2021 at 15:05
Street lamp int back garden ???
Comment by: CJAlan on 22nd September 2021 at 19:30
I am sure the houses on that estate were built in the early 1970s so would have been quite new when this picture was taken.

The big giveaway, is the large living room windows that come down to the ground level.

This was very much a popular if short lived design on houses of this era.

A few of the early dormer bungalows around Melrose Drive in Winstanley had a similar feature window.

Very few houses have them now, as most occupants have installed either a tradition wall or replaced the lower pane with a UPVC board.
Comment by: Broady on 22nd September 2021 at 20:26
Thanks for that Irene. Almost two years since I was in the Churchyard due to Covid and travel restrictions. Hope to be there in 2022. Once again thank you.
Comment by: Bruce Almighty on 25th September 2021 at 11:38
"Abruummm,Abruummm,Abruummmmmm", said the motorbike.
Comment by: Sammy Miller on 9th October 2021 at 19:50
Look at that disc brake ! I bet the lads on Bantam's & Tiger Cub's thought you'd come from the future !