Photos of Wigan
Photos of Wigan
Album Contents
Album Contents
Wigan Album
Wallgate
6 Comments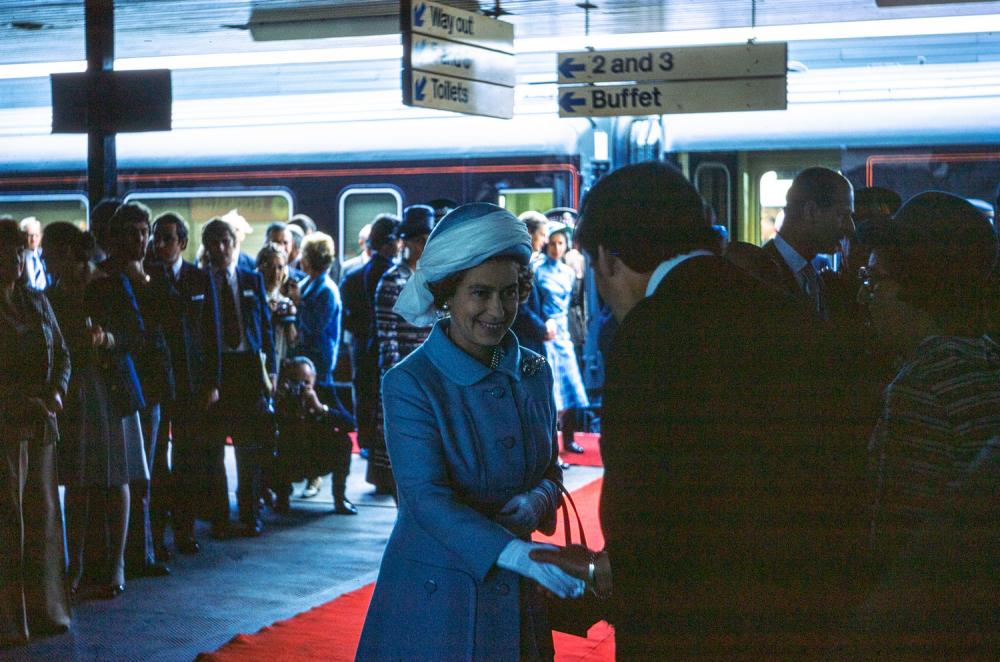 Her Majesty the Queen's visit to Wigan, 24th June 1977
Photo: Bill Woodcock
Views: 613
Item #: 33195
Taken at North West station by my father, Ernest Woodcock. He had permission to be in the station.
Comment by: Gary on 5th July 2021 at 20:22
Great picture, shoddy looking red carpet
Comment by: Andrew on 6th July 2021 at 17:40
Good picture, wrong date.
Comment by: CJAlan on 6th July 2021 at 19:09
This picture is taken at the top of the main stairs near where the station Cafe and BTP office is now located.

The trains from that platform only travel south down the West Coast Line.

Are the Royals leaving or arriving at North West? If they have just arrived, then they have travelled from the North.

Am I right in thinking they toured the Country throughout that Summer?

CJ
Comment by: CJAlan on 6th July 2021 at 21:11
Apologises - my question in the last entry should read 'North Western' not 'North West'.

CJ
Comment by: Mick LD on 7th July 2021 at 09:50
Monday 20th June 1977.
She had visited Lancaster and Preston prior to coming to Wigan. After Wigan, I think she travelled by car to Leigh.
I was on nights this day, or I would probably have been involved in the policing of the event.
Comment by: Pw on 7th July 2021 at 16:03
I remember the Queen coming to Leigh where I was working at the time.Every deapartment was allowed two people to go and see the visit.Myself and an apprentice won the draw and it we decided to go and have a few pints on works time.We finished up in the White Lion and when we came out the Queen was just arriving and was straight in front of us.About a week later someone said we were on a photograph in a local photographers window ,which we were with the Queen waving.Never ever seen the photo again but wish I had bought a copy.