Photos of Wigan
Photos of Wigan
Album Contents
Album Contents
Wigan Album
Walkers Engineering.
3 Comments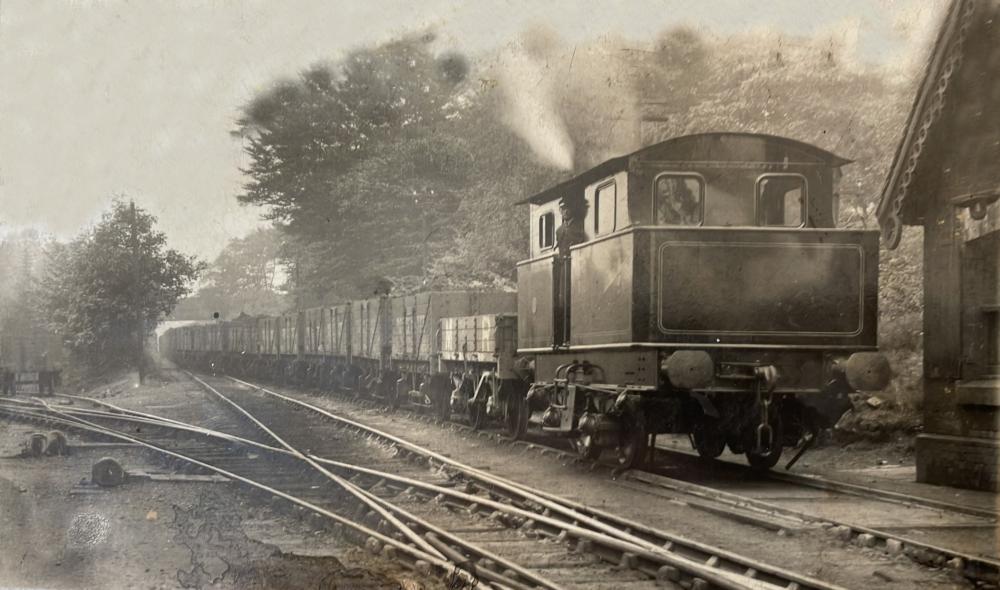 Postcard photo of an Atkinson Walker Wagons Ltd locomotive in STEAM!
Photo: JOHN STAVELEY
Views: 298
Item #: 33843
Walkers supplied the uniflow steam engines to Atkinsons, who used them to make twenty-five locomotives at their Frenchwood works at Preston. The Clogher Valley engine lay out of use until December 1931, when it was purchased by County Donegal Railways (CDR) minus its boiler, cylinders, and brakes for £125. It was fitted with a Gardner diesel engine and became No 11 in CDR's rail stock, proudly carrying the name Phoenix. As its name implies it came back in service, operating until withdrawn in 1959 and preserved. More information, provided by Ernest Pike, can be seen at WW 24134.

Comment by: Orrellite on 18th June 2022 at 23:05
I well remember the two Locos which ran in the Walkers works but I thought they where diesel powered they were very similar style , named Harry and Mary would have been late 40s early 50s
Orrellite, thanks for your commernt. The 25 steam engines were all built between 1927 - 1931 and were not successful, evidenced by the Peonix being unused in December 1931, when it was converted to diesel.
Harry and Mary did look like the one in photo and may well have been converted sooner or later
Comment by: orrellite on 20th June 2022 at 07:55
Good that you have knowledge of those two. It could well be that that Harry was slightly wider than Mary since I recall the incident when it hit the corner of the building going into the storage area . The corner was rebuillt on an angle to allow safe passage.
That rebuild was still there a few years ago and may well be today. Ever since that event he was known to us kids as 'Fat Harry'