Photos of Wigan
Photos of Wigan
Album Contents
Album Contents
Wigan Album
Golborne Colliery
12 Comments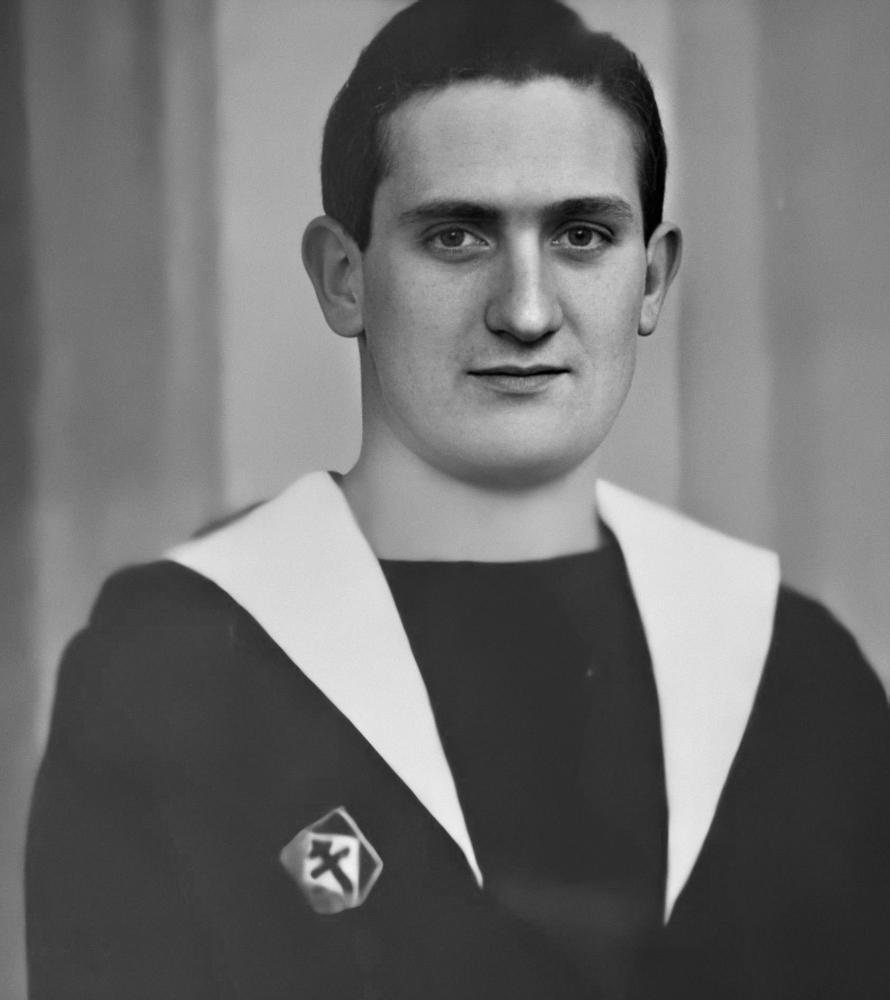 Felix Roger Kerboas
Photo: Keith
Views: 800
Item #: 33176
After seeing the photos of Felix I felt I needed to know more about this wonderful 98 year old man. I followed the link given by "Mrs M" and used Google Translate to interpret the French language.
Here is the result,
March 14, 2021 / Press release from the Embassy of the Netherlands in England

The Battle of the Scheldt - or the forgotten battle - is one that French veteran Félix Roger Kerboas (98) will never forget.

In a virtual ceremony, Felix received the Liberators' Medal of thanks from the defense and Naval Attaché, Royal Dutch Navy Captain Gerrit Nijenhuis, for his efforts during those dark days in Zeeland over 75 years ago. years. In the virtual ceremony, Félix was joined by his son, grandchildren and great-grandchildren in the UK, as well as his French nieces and nephews.

Captain Nijenhuis: ? ? You are very special and we all owe you our sincere gratitude and our utmost respect for your service and courage during WWII, the battles that liberated my country the Netherlands and the rest of the world. 'Europe. As a token of our sincere gratitude and gratitude, it gives me great pleasure and great honor to present to you the Liberators Medal Thank you. "

Félix's remarkable story began in France, where he joined the gunner on board the Courbet, a reactivated French battleship (or dreadnought). He heard of General Charles de Gaulle's call to join Admiral Muselier's Free French Naval Forces and decided to serve on several ships, armed by the British for war.

In November 1944, Félix decided to integrate with the 1st Battalion of Fusilier Marines Commando, also known as ? ? Kieffer Commandos ? ? (a monument named after Captain Phillip Kieffer was unveiled near Vlissingen in 2015). Félix wanted to avenge one of his brothers and friends who had joined the French resistance and who unfortunately had perished in the hands of the enemy. He first had to undergo severe training at Fort William in Scotland, but he was successful - then he joined No. 4 Army Commando ranked Quartermaster.

Félix was sent to the Netherlands as a reinforcement after the raid in Walcheren, where he found himself placed in the homes of the Dutch in the Wissenkerke region during night raids from the port of Colijnsplaat on the island of Schouwen-Duiveland . These were very dangerous raids because the island of Schouwen was still strongly defended by the Germans.

During one of these raids, Felix and his comrades captured a German submarine Biber which had taken to the beach. It took two more days for the German submariner to emerge from his ship and then be taken as a prisoner of war. The baby bottle can also be viewed at https://www.muzeeum.nl/

Unlike D-Day and the market garden, the Battle of the Scheldt was unfortunately a forgotten, but extremely vital, battle for the liberation of Europe. Recently the story of the Battle of the Scheldt made headlines again as a lengthy film was released. You can find the trailer for The Forgotten Battle here: https://vimeo.com/482553780
Comment by: whups on 18th June 2021 at 16:06
i believe he was due to get another medal of honour from france this year but he unfortunately passed away before he got it .a thoughly good chap.
Comment by: Veronica on 18th June 2021 at 17:19
I have seen the bronze statues honouring the Commandos near Fort William overlooking the beautiful rugged countryside. It's a magnificent sculpture of 4 figures. It must have been very arduous for training in that area.
Comment by: Pw on 18th June 2021 at 17:46
A good story of a brave man.
Comment by: tuddy on 18th June 2021 at 21:39
Margaret Thatcher described Felix and his workmates in the mining industry as the enemy within. Unbelievable.
Comment by: whups on 18th June 2021 at 23:58
Comment by: whups on 19th June 2021 at 12:40
after reading this i looked up felix,s name on google & i cannot believe i worked with such a war hero . it was amazing to see the pics & tributes of him & believe it or not netflix have brought out a film called the forgoten battle of which felix played a major part . i was stunned to find out that he was on haydock park during the war . take a look & be amazed.
Comment by: Keith on 20th June 2021 at 05:11
I guess that's the thing about genuine heroes, they are so "ordinary" in everyday life.
Comment by: Cyril on 22nd June 2021 at 20:37
Visit Fort William: https://visitfortwilliam.co.uk/pages/commando-monument-at-spean-bridge-7b88bc0d

so true Veronica, despite being austere the views are stunning especially with snow on the tops, though very cold with a biting wind which would have sifted the wheat from the chaff.
Comment by: Veronica on 22nd June 2021 at 22:35
I felt like a Commando myself Cyril. The hotel I stayed at was 3 miles from the small town, I walked it there and back a few times. As you said the views were spectacular, looking towards Ben Nevis. I could have caught a bus but it was lovely walking along side the loch.
Comment by: Veronica on 22nd June 2021 at 22:46
Just saved a picture Cyril, I accidentally deleted the one I took of the Commandos when I was on holiday. I could have swore there was four of them!
Comment by: Cyril on 23rd June 2021 at 13:53
I had a few glasses of the local water and later was sure there was six of them.
Comment by: Veronica on 23rd June 2021 at 15:43
Hey that could be the reason Cyril. I mean you can't go to Scotland without partaking of a wee drrrram ...;-))