Photos of Wigan
Photos of Wigan
Album Contents
Album Contents
Wigan Album
St Mark's School, Newtown
10 Comments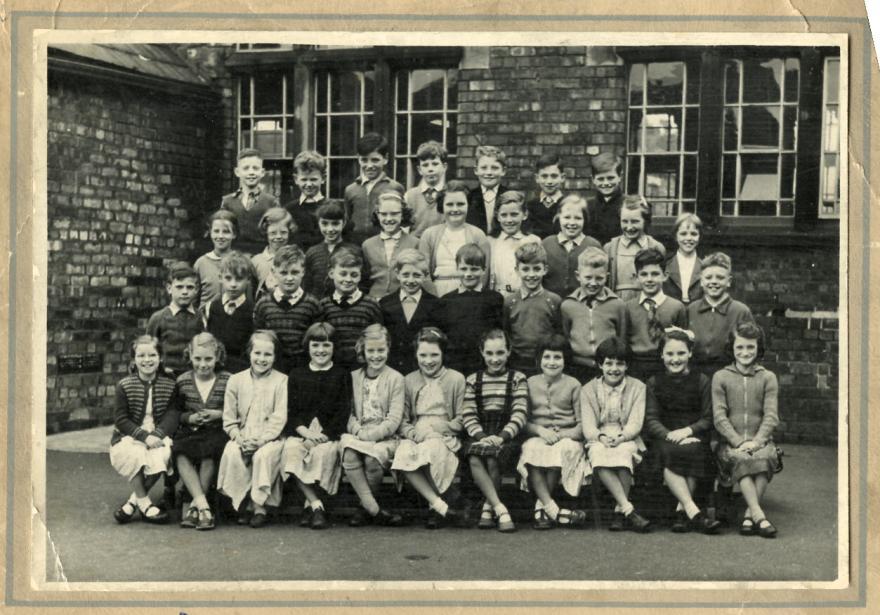 St. Mark's, c1957.
Photo: Freda Price (nee Houghton) now living in Essex
Views: 7,160
Item #: 376
St. Mark's, c1957.
Comment by: Mini Clark on 12th December 2007 at 20:07
Hi Freda. Is Ian Whitaker on this photo?
Comment by: Freda Price on 9th September 2009 at 21:18
Sorry don't recognise his name.
Comment by: Doug Winstanley on 25th March 2012 at 10:36
Second row from front. Third from the right is David Woods, fourth from the right Douglas Winstanley, fifth from right is Bill Gregory, fifth from left is David Gudgeon, extreme left is Alan Whalley
Comment by: Anne Rose nee Crowther on 9th July 2012 at 19:18
I went to WGHS with Carol Glover(who isstill a good friend of mine) Gillian Silcock Lynne Halliwell and Linda Proctor.
Can anyone add any more names?
Comment by: BILLYO on 8th August 2012 at 12:46
Fourth from left on front row looks like Doris Jones.
Comment by: Angela on 4th July 2016 at 23:27
Front row 3rd on the right is that Linda Catterall
Does anyone know Carol Lloyd born 1947 raised by her auntie Mary Robinson, married James Wareing in 1966
Which one is Gillian Silcock in this photo - I think I am related to her?
Comment by: David WOOD on 22nd May 2021 at 18:03
G.S. is 3rd from right, 2nd row from top.
Attended st marks circa 1940-1945 in mr carruthers class 1945. Can you find me