Photos of Wigan
Photos of Wigan
Album Contents
Album Contents
Wigan Album
standish Lower Ground
6 Comments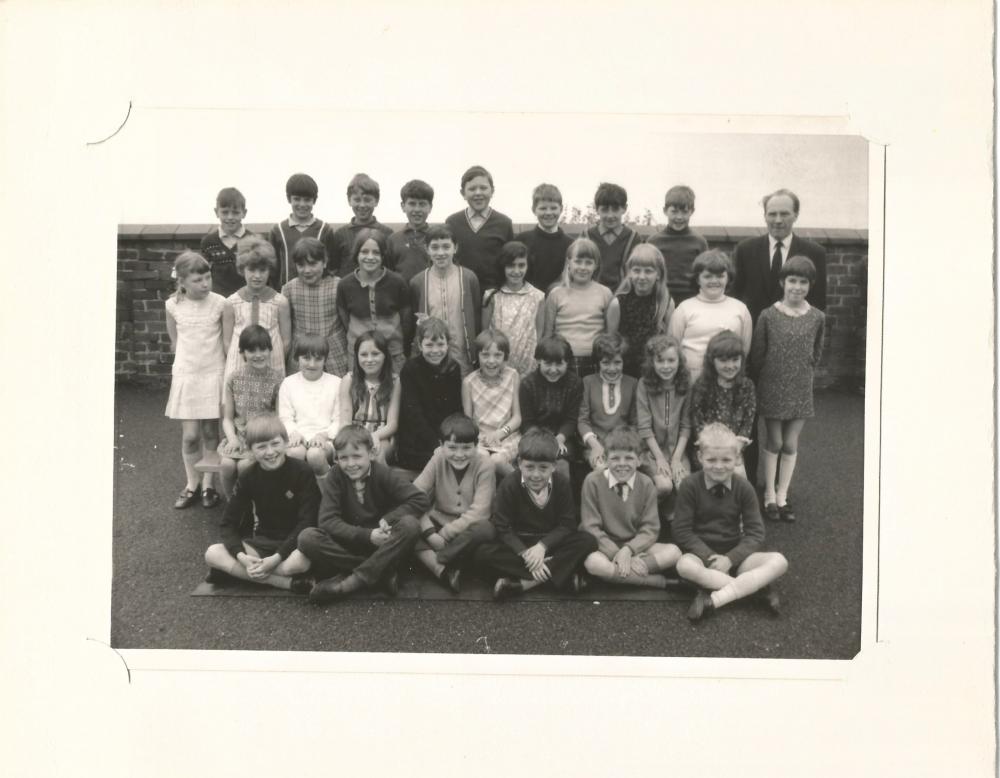 SLG School 13/6/69
Photo: Ian Davidson
Views: 802
Item #: 33200
Back Row - from left - David Whittle, David Banks, Ian Davidson, Peter Coulin, Robert Rushton, Trevor Mayren, Carl Fairhurst, John Cottom, Mr Derbyshire.
3rd Row - Susan Howcroft, Sheila Cottom, Ann Buckley, Elsie Tomlinson, Susan Garner, Lorraine Tolley, Yvonne Cherrington, Lyne Bishop, Kim Taylor, Karen Telford,
2nd Row - Margaret Kenny, Linda Orrell, Susan Jones, Helen Lowe, Angela Green, June Hubble, Ruth Taylor, Wendy Freeman, Janet Fishwick.
Front Row - David Bennett, Norman Parkinson, David Causey, Leslie Crooke, Stephen Fouracre, Andrew Miller.
It has been a long-time, hope I have remembered everyone's name!

Comment by: James Hanson on 8th July 2021 at 22:28
"Elsie Tomlinson" was likely to have been related to an old friend of mine, and Wiganworld member, Tony Tomlinson.
The same goes for Angela Green, could be related to Roy Green.
Comment by: Ian Davidson on 9th July 2021 at 13:22
Elsie did have a younger brother Anthony (Tony) so could be. Also had older brothers David who was the mechanical engineer at Golborne colliery, Chris and I think John ?
With regards to Angela she had a younger brother Roy
Comment by: James Hanson on 9th July 2021 at 15:14
Ian, both Tony and Roy worked at Parkside Colliery.
Ian - when you were at the school were the photographs of the 11 former pupils killed in WW1 still on display. They were placed there in 1920, but have disappeared - see:
https://www.iwm.org.uk/memorials/item/memorial/84194
Comment by: Ian Davidson on 10th July 2021 at 17:27
Hello David, I was there 1964 - 1970 sorry cant remember those photos if they were there I'm sure the teachers would have made us aware of the history behind them
Comment by: Rev David Long on 10th July 2021 at 19:28
Thanks, Ian. So much for 'We will remember them'....