Photos of Wigan
Photos of Wigan
Album Contents
Album Contents
Wigan Album
Wigan Grammar Schools
5 Comments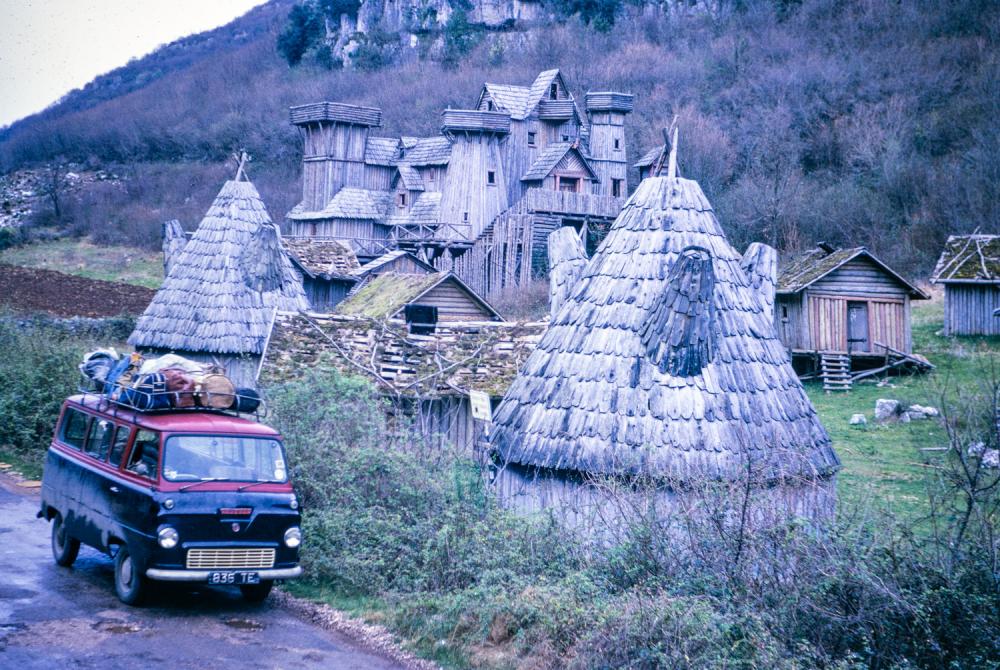 Wigan Grammar School Adventure Club Trip to Yugoslavia mid 60s
Photo: Bill Woodcock
Views: 495
Item #: 33197
This was taken on the film set for the film The Longships. We went to Yugoslavia via France and Italy, spending Easter weekend in Venice. We made Yugoslavian T.V.as they thought the English were mad swimming in the Adriatic in April. We thought it was warm. By mistake diesel was put into the tank of the minibus whilst in Yugoslavia. The engine spluttered all the way back to Wigan, via Austria, Germany, Holland and Belgium. There is another photo from this trip published in Wiganworld.
Comment by: Mr X on 7th July 2021 at 10:37
Ford Thames minibus possible registration 835TE.
Comment by: Carolaen on 9th July 2021 at 18:44
Many happy memories of trips in the bus with Mr (Cadge)Gibbon and Mr (Bernie) Stock at the wheel
As far as I recall, Bernie Stock didn't drive – he always rode shotgun!
(We also spent 15 minutes in Luxembourg on the way back...)
Comment by: ex-WGS on 23rd July 2021 at 09:22
Geoff you are right, Bernie Stock didn't drive. He's still around apparently, or at least he was a couple of years ago, he was in a quiz in a pub on Wigan Lane, spotted not by me but by a friend of mine.
Comment by: Carolaen on 23rd July 2021 at 09:30
Geoff. I bow to your memory.of Bernie, I only went on t day trips in the minibus, I did go on he foreign trips to Germany and Switzerland but that was by train I cant imagine what it was like going all the way to Yugoslavia in the minbus !