Photos of Wigan
Photos of Wigan
Album Contents
Album Contents
Wigan Album
Ashton-in-Makerfield Secondary School
9 Comments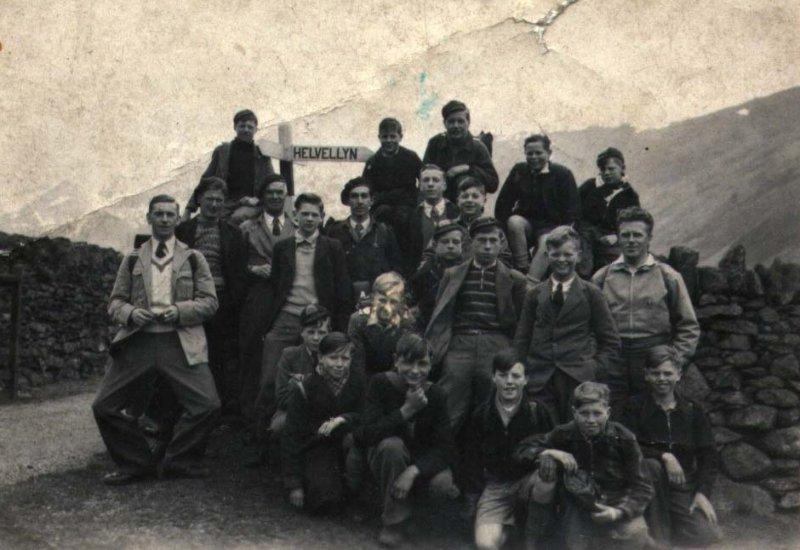 Ashton-in-Makerfield Secondary School pupils, c1949.
Photo: Ron Valente
Views: 6,204
Item #: 219
Ashton-in-Makerfield Secondary School's Grasmere Camp, c1949.
Comment by: Bryn 156 on 30th May 2007 at 15:42
I recognize 3 of the teachers Mr Hartley,Mr Latham & Mr Milner(Beaky).Can anyone still around from those days put names to any of the pupild
Comment by: Bentlegs on 24th July 2007 at 13:15
Pupils i remember, L to R. Derek Woods,Geof Harrison,Jack Clayton, Cyril Boyers, Ronnie Baldwin,Miles Frosham, Alan Ashton, Geof Hosker, Jack Woods, Jimmy Rodgers, the back row is too dark to pick them out & i think they were in the year below me.
Comment by: James Blackburn on 19th January 2008 at 13:53
Further to information from MR T ATKIN [bentlegs],the boy on the left of the sign post is Edward Heaton another boy Thomas Akister is third from the left back row.

May I correct comments made by BRYN 156
The teachers from left to right are MR ATKIN MR F HARTLEY MR GORNER MRLATHAM MR MILNER was not in attendance
Comment by: Ron Valente on 28th January 2008 at 23:22
The lad in the bottom right hand corner looks like one of the Gregory family from Rose Hill
I was there but i'm not on the photo.The lad right at the front is Wilf Westhead
Comment by: JIM ROGERS on 12th March 2008 at 15:45
Yes that was me in the right hand corner
Comment by: Frank walford on 19th June 2008 at 14:51
Lad on front row with hand under chin is Norman Pilling
Comment by: Tony Taylor on 19th February 2009 at 20:27
the lad third from the right on the front row next to Wilf Westhead is John Woodcock
Comment by: Ged on 16th October 2009 at 19:54
Ron Valente, Do you remember Bernard Mc Mahon? He went to Our Lady's school when me & your brother cyril were there, Any idea where he is?